The right updates and renovations can add value to your home. We've already given you four fixes to boost your home's worth and curb appeal, and now we're back with four more.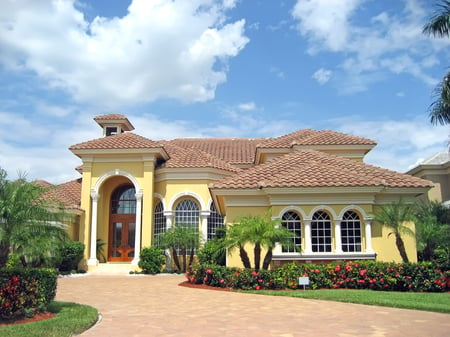 1. Uplift the Basement
The basement should be more than a place to do the laundry. Adding an entertainment center on one side and a pool table will transform your basement into a game room your family and guests won't want to leave.
2. Overhaul the Bathroom
Outdated bathrooms can reduce your property value. Instead of seeing a major project up ahead, give prospective homeowners something to fawn over with a complete overhaul of your master bathroom. For the biggest impact, consider enlarging to your bathroom to make room for a his-n-hers sink or a luxurious tub.
3. Clean Up the Walls
One of the simplest ways to boost your home's value and make it more attractive is to dress up the walls. Fill small holes and make minor repairs before giving the house a facelift with a fresh coat of paint. Accent walls are a very popular option as well. Too many bold colors throughout the house can make it look and feel chaotic, but a bold color as an accent wall can infuse a space with energy.
4. Revive the Kitchen
Updating the appliances and repainting the cabinets are simple updates that will give your kitchen a fresh look. New light fixtures, rugs and accessories will also lend a modern flare to your space.
While you're freshening up your house's fixtures and completing construction projects, keep in mind, style and preferences will vary from person to person. If you're aiming to sell, stick to classic finishes, so potential buyers can envision themselves in your spaces and make an offer that will give you a good return on your investments. For more home remodel tips, check out these articles: