There are many possible uses for a spare room. The following are some ways to transform your spare bedroom into a beautiful, yet practical, space:
Ideas for Converting a Spare Bedroom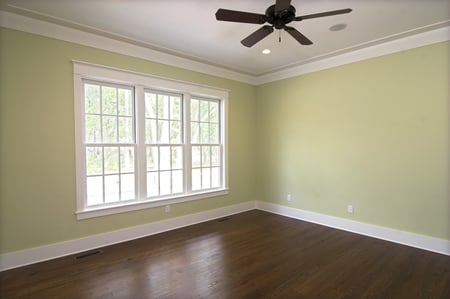 Home Theater
An unused room can be turned into a spacious home theater, with plenty of comfy sofa seating and a big-screen TV or projector screen. Add a popcorn machine, mini-fridge and window shades to block the sun and create that theater atmosphere, and you'll have a room your family and friends will flock to.
Reading Room
If you love to read, set up an in-home library with plenty of bookshelves, comfortable seating and several different types of lighting – including surface, wall and overhead lights – to make it easy to read at any time of day.
Game Room
Create an entertainment space filled with board games, video game consoles, card games, and more. Hang a dart board on the wall and include a pool and/or ping pong table, as well as a table and chairs for board gaming.
Walk-in Closet and Dressing Area
Who doesn't love more closet space? You can turn a spare room into a walk-in closet and dressing area. Install custom cabinetry and poles for hangers, add a vanity and some task lighting to create a spacious place to store your clothes and get ready in.
Home Office
Whether you work from home or simply need a place to take care of bills and paperwork, having a separate, organized space is ideal. Invest in a desk, comfortable chair, and extra storage, and you'll have a clutter-free, quiet space to work.
Craft Room
Crafts can cause a lot of clutter, and it's difficult to move your projects and supplies from one room to another. Add a large table and wall shelving to a spare room, and you'll be able to keep your supplies organized and out of the way until you're ready to work on your project.
Learn more about how to jazz up the spaces in your home by reading here: