Your bedroom is the one room in the home entirely for you. Your bedroom should be a private space for you to unwind and relax. Before redecorating your sanctuary, keep in mind these five elements that will complete your space:
5 Decorative Essentials for Every Bedroom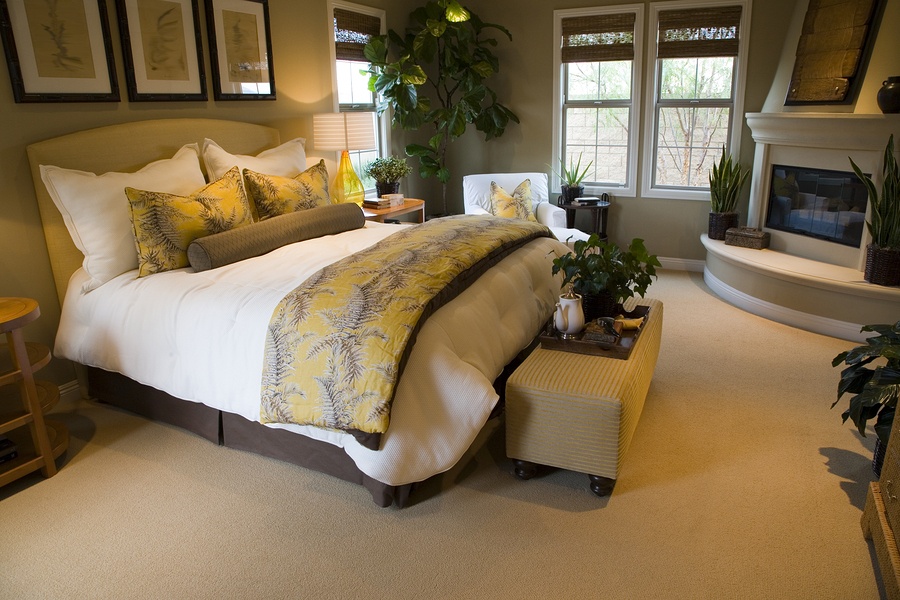 Bedside Lighting
Hanging pendants or wall lights provides the extra brightness you need to read or work without illuminating the entire room. By installing these types of fixtures, your bedside table will be free to house books, eyeglasses and electronics, along with decorative pieces without a lamp taking up space.
A Proper Breakfast Tray
These aren't luxuries reserved for the finest hotels! Having a breakfast tray in your room can make any morning feel like a special occasion. Choose one with folding legs so you won't have to balance anything on your lap and can easily store the tray when you are finished using it.
Storage Ottomans
Upholstered storage ottomans don't take up much floor space, and the soft sides and edges make them the perfect addition to your bedroom. Take a seat while you put your shoes on and stash your other pairs inside when you're not wearing them. You won't hurt your toes if you bump into these on your way to the bathroom in the middle of the night either.
Book Nooks
You'll need somewhere to keep your favorite reads and a few decorative pieces will make your space feel personal. Even the smallest of spaces can utilize built-in shelving above the bed, and larger areas can feel anchored with a beautiful bookshelf in the corner. Bookshelves also make great charging stations for your electronics.
Dedicated Storage
We all love the look of a beautiful bed with extra pillows and cozy throws – but where do you store them at bedtime? A blanket chest at the foot of the bed can be the perfect solution, enhancing the design and increasing storage space. Proper storage will also help to preserve decorative pillows and blankets.
These decorative elements are not only stylish, they offer increased functionality as well. Learn more about how to design your ideal bedroom with these blog posts: