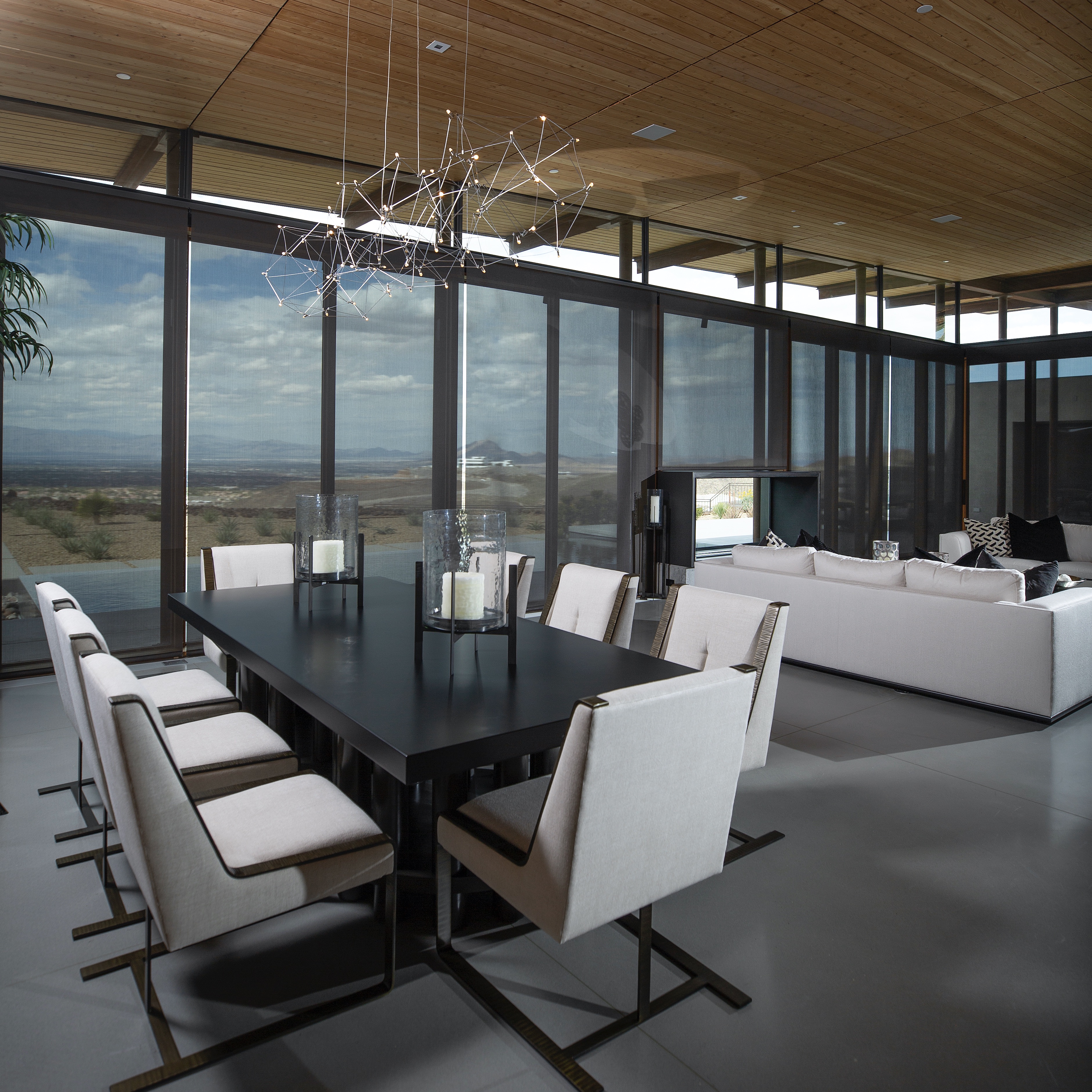 As many businesses begin to offer remote work options, you might find yourself spending more time working from home. Your children might also be staying in the next few months as many are forced to homeschool during the pandemic. More time plugged in at home can lead to an increase in your energy bill, especially during these hot summer months. Looking to keep cool without cranking up the AC? Now is a good time to ask yourself if your home office or study space needs an upgrade with Polar Shades.
Our shades are designed to block the sun's heat and glare without sacrificing the light it brings into the room, making them perfect for any office setting. During the day, most of the heat in your house comes through your windows and Polar Shades interior shades can help control that unwanted heat without cranking the AC at full throttle.
Our modern window coverings come in a vast variety of different felts and fabrics and can be a nice accent to any interior design.
Solar Fabrics filter natural light and effectively provide solar protection, glare control and reduced solar heat gain while also preserving your view to the outside.
Light Filtering Fabrics transmit diffused light and provide varying degrees of privacy and transparency depending upon style selected. Benefits include enhanced solar protection, natural light filtration and reduced solar heat gain.
Blackout Fabrics provide total light blockage and privacy resulting in complete glare control, UV elimination and significant reduction in solar heat gain.
These are just a few of the fabrics Polar Shades offers, and if you're interested and viewing more just click here. Our team is committed to helping you find exactly what you're looking for your home office needs. Contact us at 877-260-6110, and we will be happy to order it for you.