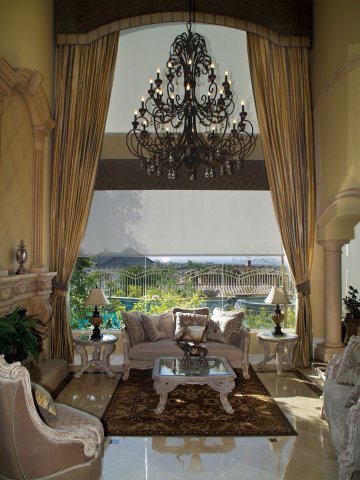 A Motorized Drapery Track – no longer a Luxury
There was a time when motorized drapery tracks were seen only in expensive luxury hotels and other commercial settings. With advancements in technology and manufacturing, this is no longer the case.
Today, homeowners are discovering the joys of automated draperies, blinds or shades that operate with the touch of a button, or can even be programmed to open and shut at certain times throughout the day.