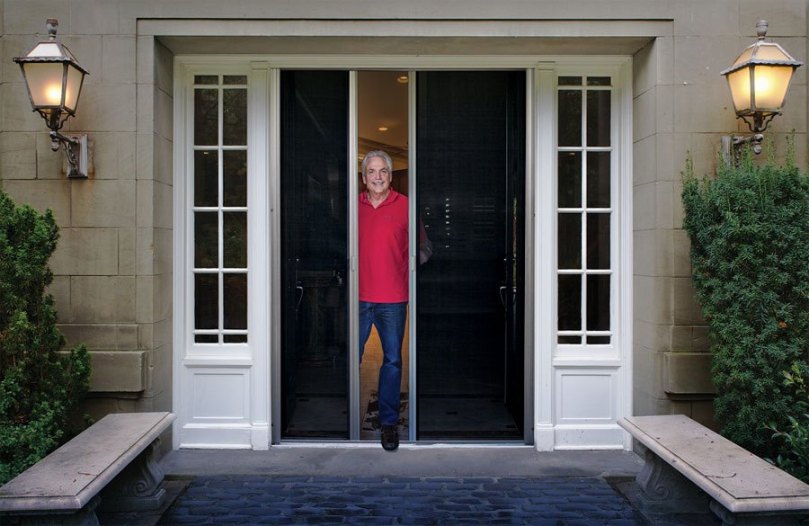 Looking for a home improvement project to tackle this fall? As the weather cools down, many take advantage of the opportunity and let fresh air fill their homes. However, without a retractable screen door you could be letting in unwanted pests and dirt into your home. With Polar Shades All Seasons Retractable Screen Doors you will be able to sit back, relax, and let the fresh breeze flow freely, without having to compromise the personalized style of your home.
All Seasons Retractable Screen Doors are retrofitted into your door frame seamlessly. Available in five different colors, we guarantee our innovative design will integrate seamlessly into the aesthetics of your home.
Single doors are fitted with screens that glide smoothly along their tracks. When not in use, the retractable screen door retracts into a protective aluminum housing, which blends into the door frame.
Double doors benefit from the same smooth handling as smaller openings. Using a two-sided approach, a retractable screen door is installed on either side of the opening. When in use, the doors are drawn together, meeting in the middle as each door approaches the intermediate stop. Our Handle Lock System allows you to slide each door to the center with a gentle pull of the hand. When not in use, each door retracts to its respective aluminum housing.
Once your screen door is installed, you'll no longer have to worry about your pets or children wandering out of the house, and will have the freedom to let the crisp, clean autumn air flow through your home.
To learn more about All Seasons Retractable Screen Doors and why they're a great feature to have in your home, visit polarshade.com/products/retractable-screen-doors/.