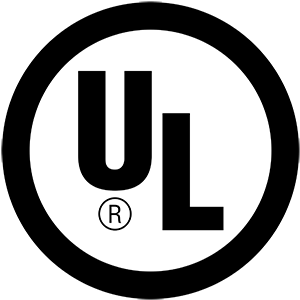 At Polar Shades, all of our products, including our motors, have been approved by Underwriters Laboratories (UL) for their superior quality and operations. This is an important safety feature we've worked hard to bring to our consumers. Other companies will use cheaper motors to save a few dollars but these motors can burn up and pose a safety risk to your home.
Underwriters Laboratories is arguably the world's largest and most well-known independent, not-for-profit testing facility. Headquartered in Northwood, Illinois, UL orchestrates comprehensive diagnostic testing for both safety and quality on a great variety of products. Products that have been thoroughly vetted by the UL team will earn the right to showcase the UL logo.
The UL Test
If a business wants to receive the UL stamp of approval, they'll first have to check to see if their product qualifies as being within one of the following areas researched by UL:
Medical device testing equipment
Fire testing equipment
Home electronics
Audio and video electronics
EPH services equipment (such as food service and plumbing equipment)
Electric vehicle components and systems
Information technology equipment
Telecom industry equipment and services
Products within these areas are tested to determine whether or not they meet the standards set in place by UL engineers in line with input from manufacturers and end-users. However, it's important to note the UL approval isn't the distinction for which a product is either rejected or approved for state or national sale. The only entity that has that power is a federal, state, or local government agency that is known as having Authority Having Jurisdiction (AHJ). An example of this is the federal Occupational Safety and Health Administration and your local health code inspection department. That said, these organizations frequently require products to first be tested and given the nod by UL or another independent, third-party lab, before they'll begin their own testing.
The Importance of UL Listing
It's because of this reliance by AHJ organizations that UL listings are so important. The UL has no financial interest in the products they evaluate and approve as their main purpose is to only confirm a products operation safety or request improvements to make a given item more safety. This is why consumers can feel confident the seal of approval from UL is not just some gimmicky label or superficial sales ploy, but rather a true indication of a product's quality and operational safety.
In addition to testing new products, UL also goes one step beyond and will send their representatives on surprise visits to manufacturers with whom they've previously approved products. These representatives will evaluate and re-review products they've already approved to ensure that operational, quality, and safety standards are still being maintained. Should it be discovered a product no longer satisfies the requirements of the UL team, then the UL approval listing is immediately revoked.
To learn more about our products or to talk with members of our experienced staff, contact us today at 702-260-6110. Whatever your window needs are, big or small, our Polar Shades Sun Control is your choice for covering everything under the sun!