The Las Vegas sun is something to appreciate. When the rest of the country is buried under snow, we're enjoying the brilliant light of the sun's rays. However, you can't just leave your back door open as then bugs can get inside and children and pets can go outside without your knowledge. When you want to enjoy the outdoors, a retractable screen is your go-to for allowing this to happen.
Before you choose any random retractable screen company, consider the reasons All Retractable Screens stands out above the rest. Here are just a few of our favorites: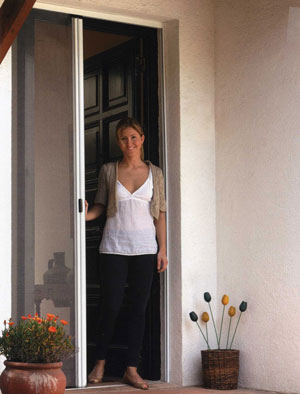 Made in America. People seek out products with made-in-America status for tons of reasons. Among the most important: We support our domestic economy rather than outsourcing our needs overseas. This means each window or open-air covering you purchase from All Seasons Retractable Screens has contributed to the household income of our fellow Americans.

Although the economics of the made-in-America label is certainly an imperative point, we're also happy to say we know exactly where your product has been when you make a purchase. There's no worry of what may have happened somewhere along an assembly line in a far away land. Our adherence to United States standards allows us to know where every piece and part came from, who touched it, and how it was incorporated into the final piece. This allows us to easily identify bottlenecks and deficiencies in the process, which can ultimately save you, the consumer, money. It's also a great way for us to find the cause of defects or problems, should they occur.
High Quality. More than anything, a made-in-America manufacturer is generally known to produce high-quality goods, and we're certainly no exception! We're raising the bar on industry standards by using the best fabrics and materials available. Our cost-effective warranty is proof we stand behind the quality of our brand.
Manufactured and Installed Locally. All Seasons products go beyond boosting the domestic economy. Each retractable screen you order will be manufactured and installed right here in the Las Vegas area. We proudly employ our Vegas neighbors at every step of the process, allowing us to know the quality of each screen from design to delivery. Because our customer service representatives are local, too, we'll be able to get to the root of your questions or concerns without jumping through unnecessary hoops along the way.
Dirt and Destruction Resistant. Dirt and destruction can hinder the life of any product exposed to the elements. Our retractable screens can be tucked into their tracks when you're not using them. This allows them to have a protective barrier from dirt and other destructive elements. Each time you tuck away your screens, you're increasing their longevity.
Retractable screens come in all shapes, sizes, and colors. To learn more about how All Seasons Retractable Screens can enhance your living or work space, contact our team today!