When you're trying to keep up with the latest home renovation trends, the costs can add up quickly. It's not uncommon to feel overwhelmed by the magnitude of a home remodel. The following are some popular renovations, how much they cost, and ways you can save money along the way:
Popular Home Renovations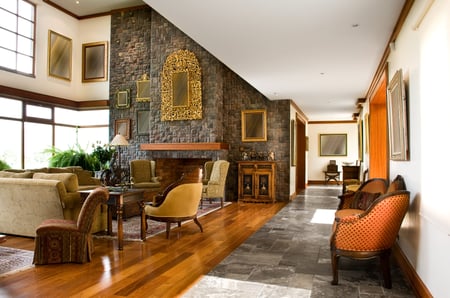 The most common home renovation projects involve the kitchen and bathrooms. These are popular choices because they are considered to have the highest return on investment when it comes to resale value. The median price for kitchen renovations is about $11,000.
In the bathroom, the current trend is to create a calming and serene, spa-like experience at home. For a simple renovation, the median cost is about $7,000. For a full remodel, costs tend to rise to $10,000 or $15,000.
Saving Money on Home Renovations
Interior room renovations are the most cost effective. The cost to renovate a bedroom, closet, or living area typically ranges from $500 to $3,000.
There are plenty of ways you can save money while still making over the space. Here are just a few ideas to get you started:
Keep What You Can – The price of appliances and furniture accounts for a large portion of renovation costs. This is especially true in the kitchen. If any of your current appliances are still in good shape and fit with your new design, deciding to keep them instead of replacing them can save you thousands of dollars.
Leave the Plumbing Alone – Rerouting the plumbing in order to change the layout of your bathroom can be very expensive. You'll save a lot of money by choosing to keep the toilet, sink and shower in the same location and just replace the fixtures. Unless there is a significant problem with the current layout, keeping it intact is wise when you're on a budget.
Timing Is Everything – Contractors generally have their busy season during the summer and fall. Because the demand is higher, prices are usually higher then too. The slowest season for contractors is generally in January and February after the holidays. You should be able to get a better deal if you wait until then to begin your project.
Window Shades
While there are many ways you can save during the renovation process, there are some upgrades that always make sense. When you invest in window shades, you will see significant savings on your energy bills. They come in a variety of colors, textures and fabrics to fit any room or décor. Contact us by calling 702-260-6110 to schedule a free, in-home consultation.