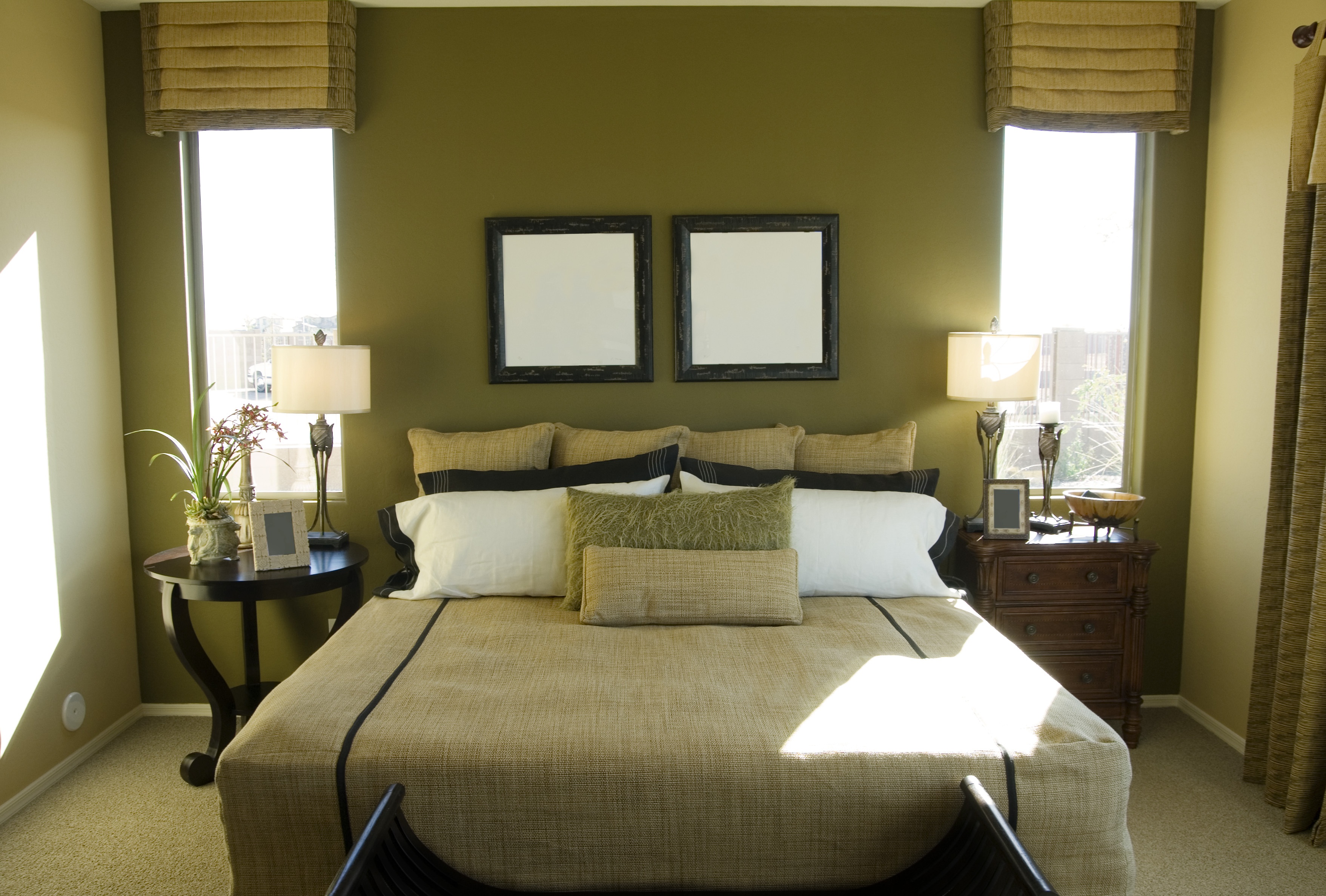 The best bedroom trends meet two important criteria: you love them and they're comfortable! Today, homeowners are choosing bedroom styles that range from modern farmhouse to midcentury modern and tranquil minimalism, filling them with stylish touches that make them unique.
Some of the Hottest Design Trends for a Modern Bedroom
Strong Wall Color
An enduring trend, strong wall colors like dark gray, forest green, rich brown, and deep blue are subdued and soothing choices. But bold doesn't always mean brash. Colors should not be overly intense, bright or harsh. If you're not sure you'll like four dark walls, start with one, or add touches of dark color throughout the room.