The best bedroom trends meet two important criteria: you love them and they're comfortable! Today, homeowners are choosing bedroom styles that range from modern farmhouse to midcentury modern and tranquil minimalism, filling them with stylish touches that make them unique.
Some of the Hottest Design Trends for a Modern Bedroom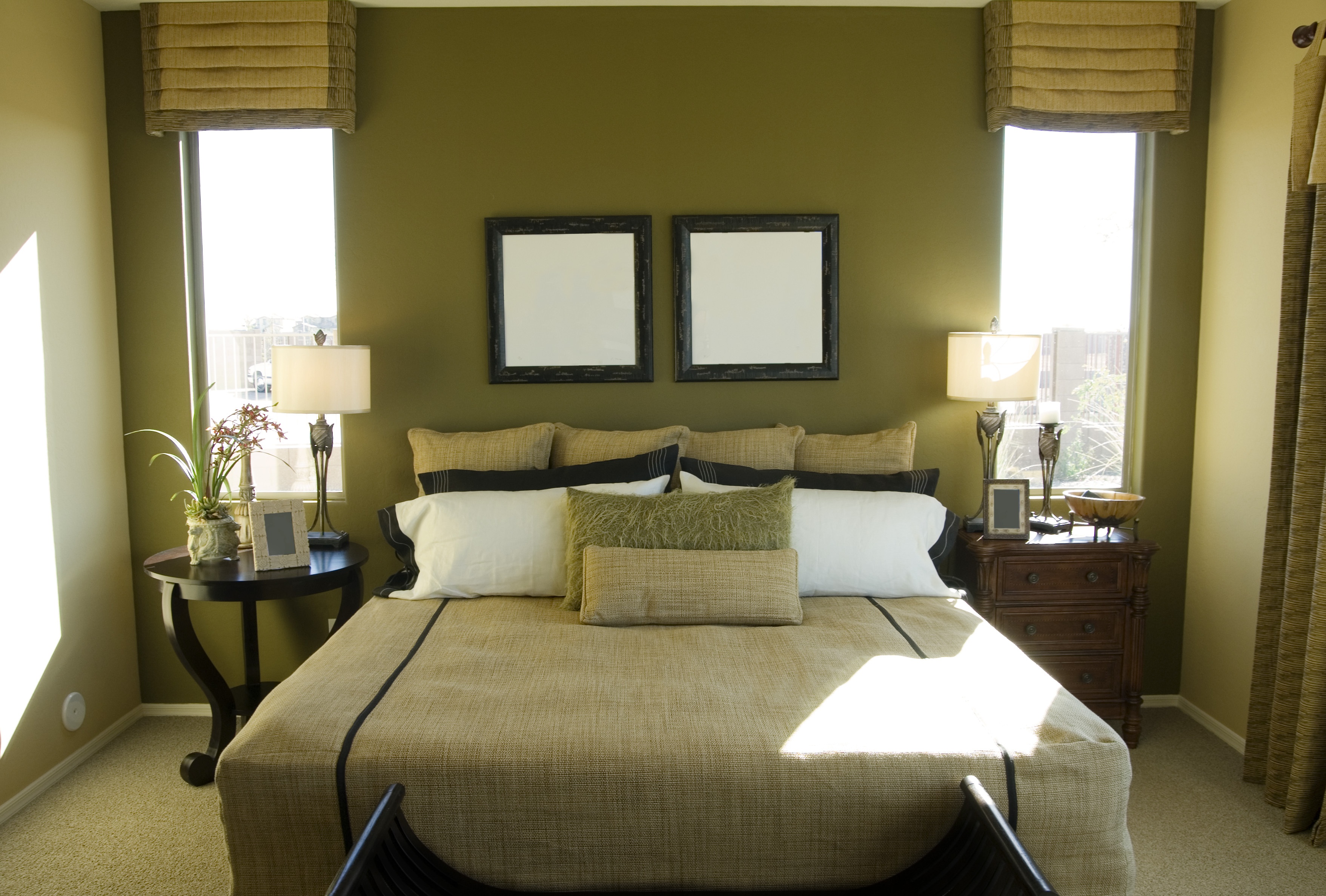 Strong Wall Color
An enduring trend, strong wall colors like dark gray, forest green, rich brown, and deep blue are subdued and soothing choices. But bold doesn't always mean brash. Colors should not be overly intense, bright or harsh. If you're not sure you'll like four dark walls, start with one, or add touches of dark color throughout the room.
Custom Storage Units
People are making the most of every inch in their bedrooms by adding custom built-in storage. Whether it's surrounding bookcases, integrated nightstands or custom closets, the pieces work to limit clutter. This makes for a calm and relaxing place to lay your head at night.
Unique Headboards
Many people are foregoing a traditional headboard. Folding screens, art pieces and shelving are all popular substitutes. A very on-trend option today is a wood accent wall done in a horizontal pattern. It's a terrific focal point that brings a feeling of warmth to the room.
Sophisticated Desks
Hidden desks that double as nightstands aren't just for work. In fact, while many people like the look of a desk in the bedroom, they don't like doing work there. Instead, they use them as vanities or accent pieces.
Motorized Window Shades
Motorized window shades are a simple addition that make a big impact. Their sleek design adds a modern flare to any room, while their tech-savvy functions make them simple to use. Choose from various fabrics, colors and styles to complement your room's decor and color scheme. They'll block the sun, reducing heat and saving you money on your energy bill.
If you're looking for the best window shades on the market, contact us today. Call 702-260-6110 to schedule a free, in-home consultation. For more ideas on how to give your home a modern facelift, check out these articles: