This second post in our two-part series on home organization hacks will provide you with more great tips to improve the functionality of your home. These principles of organization apply to any room, and can help to instantly transform your space.
Home Organization Hacks for Every Room in Your Home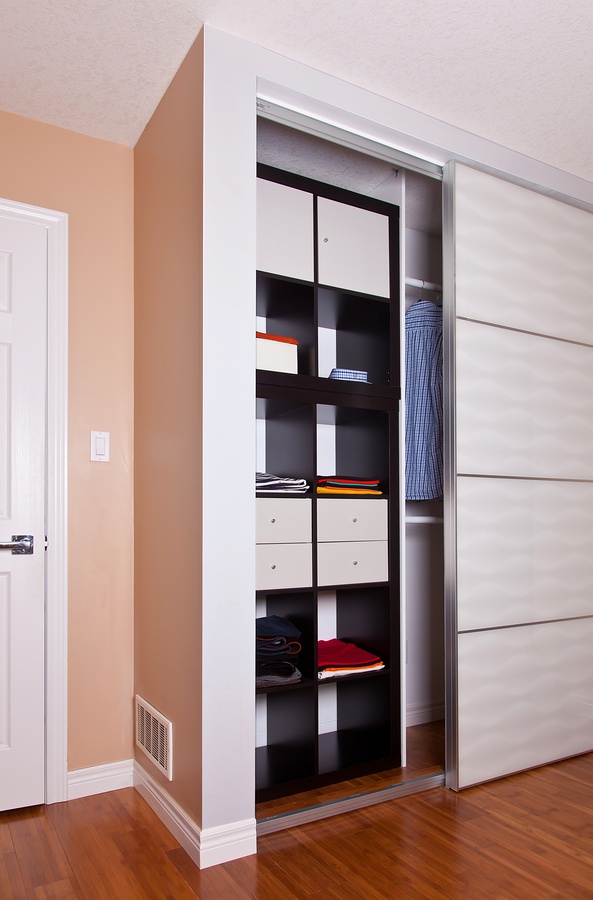 5. Make Space for Transitional Items
Think about how many items are carried in and out of your home each day. If you scramble to find lost library books, permission forms, grocery bags, or the dog's leash, you can save time and frustration by delegating an area near the main entry to keep these items neat and ready for use. Assign a storage cubby or bin to each member of your family, complete with hooks and baskets, to store transitional items.
4. Divide Your Drawers
Drawers can quickly become cluttered and disorganized. Install drawer organizers in kitchen, bathroom or desk drawers that house a multitude of office supplies, cutlery or kitchen tools.
3. Embrace Vertical Storage
Homeowners may choose to stack like items on top of one another to save space. In addition to the inconvenience of this type of system, instability can lead to breakage or injury. Shelf risers provide an easy solution to the problem, increasing visibility and storage capacity. Vertical storage solutions such as mop and broom holders can help keep items upright and out of sight.
2. Be Choosy with Your Containers
Storage containers come in a wide variety of shapes and sizes to house almost any item in your home. While large, rectangular plastic totes are commonly used to store sports equipment, seasonal decorations, or camping gear, delicate items require a more specialized type of container. Preserve the integrity of photos and other historical documents by storing them in acid-free archival storage boxes or albums. Heirloom linens or quilts should be kept in a dark, dry environment free of pests.
1. Store Heavy Items in Lower Cupboards
Prevent injury and damage by storing more cumbersome items such as boxes or small appliances on lower shelves and lighter items such as linens or plastic bowls on higher shelves.
Maximize your time and space with our home organization hacks. For more home decorating and improvement tips, check out part 1 of our two-part series.