It can be easy to overlook your ceiling. But topping off a room with an eye-catching ceiling design can give any room a lift. Take a look at these creative ceiling treatments for ways to take each room's design to entirely new heights:
Creative Ceiling Designs for Every Room in Your Home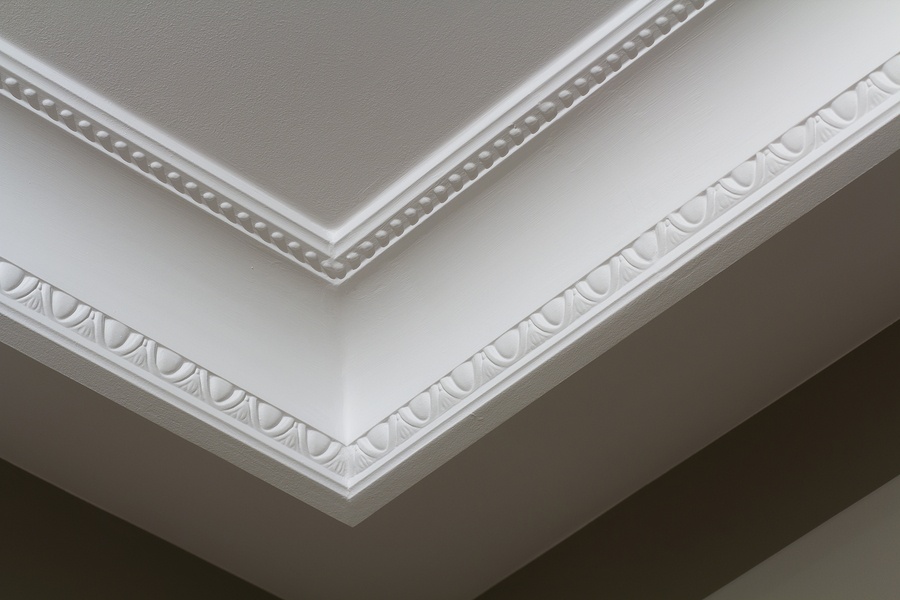 Polka Dots
Polka dots can add a touch of whimsy and style to a child's room, a play room or a craft room. Adding polka dots to a ceiling is easy. You can find an array of polka-dot decals at almost any craft shop or hire a professional to ensure precision.
Wallpaper
These days, it's perfectly acceptable to apply wallpaper to ceilings. Even a little bit of wallpaper with the right pattern can transform a plain, white ceiling into something spectacular. Use wallpaper with more subdued images and colors to create a relaxing atmosphere.
Mirrors
Mirrored tiles have been used on walls for years. Now, it's time to elevate them to the ceiling. They can instantly expand a space, adding depth and the illusion of more space. And when the mirrors work in concert with the room's window shades, you can change the mood simply by raising or lowering the shades.
Exposed Brick
You don't have to move to a downtown condo to enjoy the look and feel of a trendy loft. You can simply add exposed brick to your kitchen's ceiling. A brick veneer ceiling, combined with exposed wood beams, will make your kitchen feel just like a downtown loft.
Paint
It is amazing what a coat of paint can do for a ceiling – especially in the master bedroom. Create a soothing space by adding dark-blue or navy paint to the ceiling. With a high-gloss finish you'll feel like you're staring up at the night sky every time you lie down at night.
Framed Ceiling
All it takes to transform your living room from good to great is a delicate frame of white molding and some stunning wallpaper. Frame the wallpaper with the molding on the ceiling and you've got a room that is sure to be the centerpiece of your home.
Do you want to learn more interior design tips to help you create add your unique touch in a stylish, trendy way? Check out these blog posts: