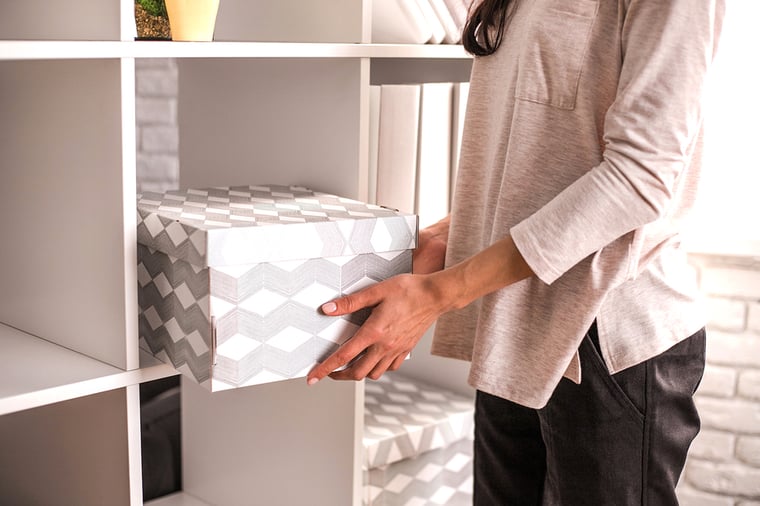 The weather is warming up, and that means it's spring cleaning season! Since we all have extra time to spend at home right now, you can take things a step further and add some major organization to this year's spring-cleaning checklist. Not only will this make your home more comfortable and inviting, but it can also help reduce stress and make day-to-day life easier. Follow this room-by-room guide and, by the time you're done, your entire home will be perfectly organized.
Kitchen
It's probably been a while since you've purged your kitchen, so now is a great time to do so. Start by getting rid of any seldom-used or single-purpose tools you have on hand. Then, move the things you use most often so that they're easily accessible. Go through your cabinets and move the things you rarely use (but still want to keep) to high shelves and less accessible areas. This will give you more room to store the things you use the most often where they'll be easiest to reach.
Entryway
When you move onto your entryway, start by putting away any coats, boots and other winter gear. Then, make sure you have plenty of shelves, baskets and hooks so the area stays neat and organized all year long.
Bedroom
The neater and more organized your bedroom is, the easier it will be for you to get a good night's rest. Start by removing any glasses, random papers and other clutter. Then, clean up any piles of laundry, taking this opportunity to give away any clothing items that you no longer want. Make sure whatever you keep is neatly folded and put away. If you don't have enough storage space, consider using some under-bed storage boxes for winter clothes and other items you rarely use.
Laundry Room
Start by getting rid of any empty containers that may have accumulated in the laundry room and get rid of any laundry supplies you've decided you don't like. It may seem wasteful, but if it's been in your laundry room for longer than a year without being used, it's just taking up space. Consider buying attractive decanters and jars to hold your laundry detergent and other supplies. This will immediately elevate the space and give it a clean, organized look.
Bathrooms
Most bathroom clutter comes from products that you've tested and decided weren't right for you. Just as you did in the laundry room, sort through all of your products and get rid of anything you've decided you don't like. Once all the extras are cleared out, use attractive baskets and trays to organize and display what's left.
Need some more organization tips? Take a look at these recommendations from our pros: