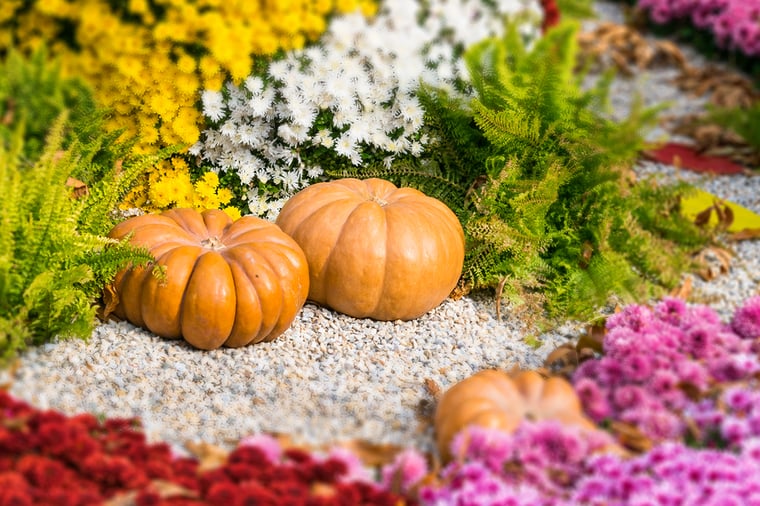 While most people think of spring as prime gardening season, fall is a great time for planting also! Not only does the cooler weather make gardening more comfortable, but it's also better for your plants. Here are a few reasons to do your planting during fall this year:
1. Fewer Maintenance Demands
In the fall, a plant's roots don't demand as much water because it isn't as hot. You can simply water perennials in their pots before putting them in the ground and thoroughly wet the soil before planting trees and shrubs. Then, instead of adhering to the strict watering schedule needed in the spring and summer, you can barely give them a thought until months down the line.
Although many plants require lots of sunlight, in the Las Vegas desert, overexposure to the sun can cause your plants to get scorched – even during the cooler months of fall. Retractable awnings provide shade for your plants during the hottest times of the day and can be retracted to allow for ample sunlight at other times.
2. Later Planting Opportunities
You can purchase trees and shrubs in mid-October and wait as long as late November to plant them. In fact, it's sometimes better to wait until the leaves fall, so the plant can focus its energy on growing strong roots instead. When the weather warms back up, the plants will be strong and ready to reward you with gorgeous foliage and stunning blooms. This is a clear advantage to planting in the spring and having to wait until the next season to enjoy the plant at its prime.
3. Easier Landscape Design
If some of your plants have died, leaving areas that need to be filled, fall is the best time to get some new blooms planted. It's also easier for you to access the ground and dig the holes for planting.
The Best Plants for Fall Gardening
Not sure what to plant this fall? Start with spring-blooming bulbs, like daffodils, tulips, hyacinth, crocuses, and alliums. These plants need a resting period before they're ready to bloom, so autumn is the best time to get them in the ground. Next, think about cool-season annuals, like peonies, violas, snapdragons, and cornflower. If you're into growing food, autumn is also a great time to plant a new round of cool-season vegetables, like arugula, spinach, beets, radishes, and turnips.
By planting these types of vegetation during autumn, you can avoid tons of maintenance while also keeping your garden vibrant and lively. To learn more about how you can protect your garden with retractable awnings, contact us today at 702-260-6110 to schedule a free, in-home consultation.
Want even more inspiration for your outdoor space? Take a look at these tips from the pros: