Aesthetic appeal is important when remodeling your bathroom. However, your primary focus should be on the functionality of the space. In simple terms, when redesigning your bathroom, think about the best options for making the bathroom more practical, convenient and versatile. Here are a few solutions to incorporate in your design during the remodel: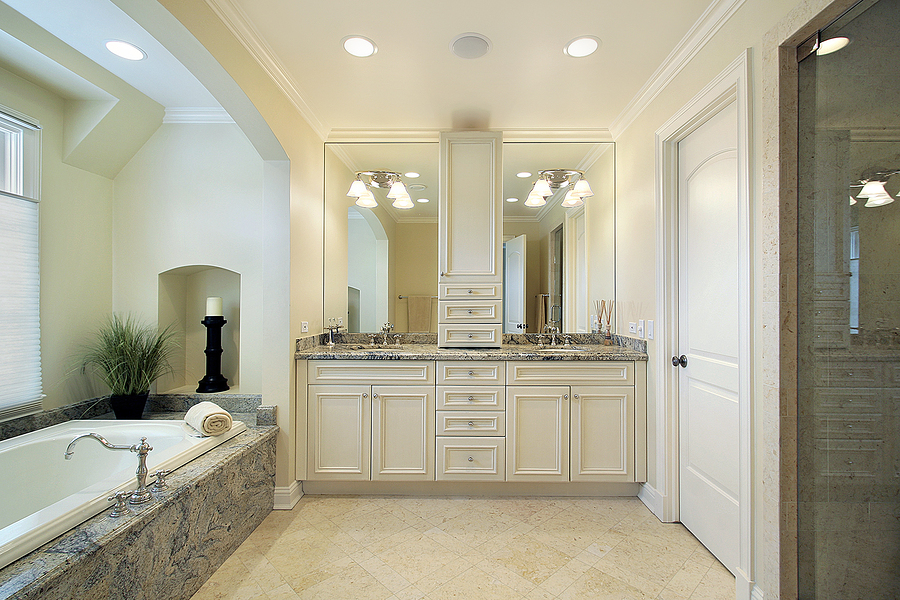 Enhance Your Lighting Solutions
The lighting in your bathroom will affect both the function and visual appeal of your space. Therefore, it is important to replace outdated lighting with more effective alternatives. When choosing your new lighting, determine whether the bulb or lamp is intended for ambience or task lighting. Ideally, you should install bright task lighting around your vanity for practical use. You can incorporate softer and warmer bulbs in the rest of the bathroom for ambiance.
Update Your Plumbing
Proper plumbing solutions are essential for a successful bathroom remodel. Therefore, take some time to think about the best options for making your plumbing fixtures more efficient. For instance, one of the common plumbing issues in old bathrooms is poor drainage. When renovating, think about expanding the drain channels in your bathroom, as well as determine whether it is possible to relocate some of your fixtures. Changing the layout of your bathroom can give you more space and better functionality.
Ensure Proper Ventilation
Proper ventilation is essential to preventing mold in your bathroom, which is why installing a fan is a must. If your toilet and shower are divided by a wall, you may want to install two fans, one in each area. For those who are concerned about fan noise, there are quiet options to choose from.
Create Ample Storage Space
Many people struggle with keeping their bathrooms counters clean. Adding extra storage space, such as wall shelving above the vanity and toilet will allow you to keep your counter clutter-free, and will also give you extra cabinet space below the sink. Additionally, a shower cubby is a great way to store your shower essentials without taking up space with clunky organizers.
For more bathroom remodel ideas and advice, read these articles: