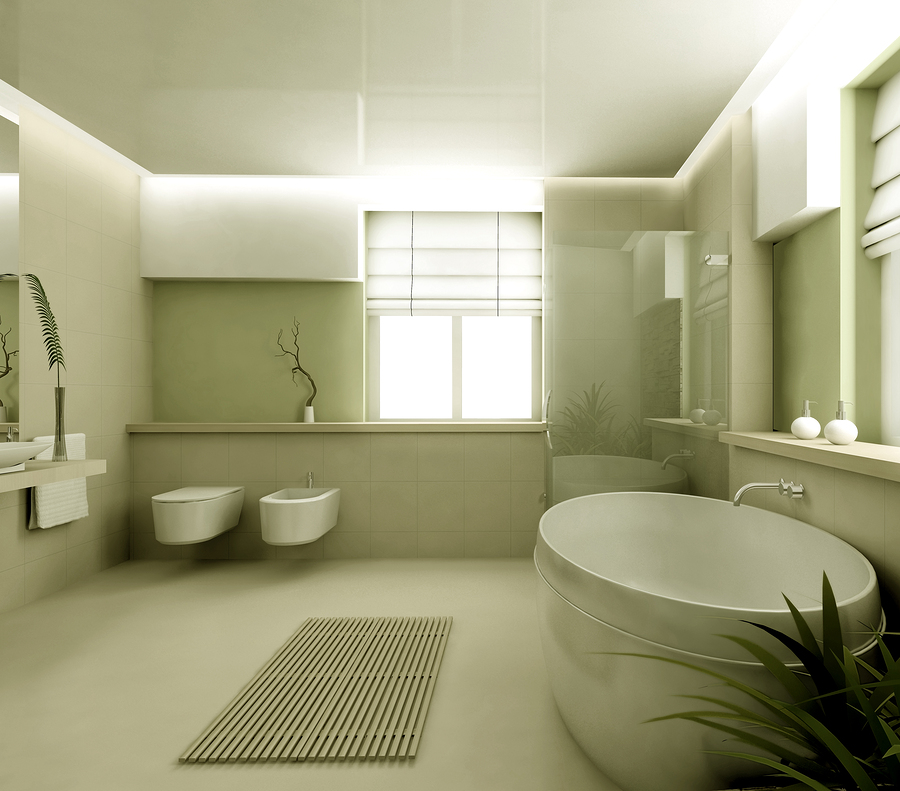 If you want to give your home a luxury upgrade and increase its resale value is to update your master bathroom. Today's homeowners are taking their bathroom remodels to a whole new level by adding top-of-the-line technology and cutting-edge upgrades. Check out these hot trends in bathroom design:
High-tech Showers

Rainfall showerheads, full-body jets and dual showers are all popular upgrades. Hot technology additions include LED lighting, built-in shower speakers, digital controls, and in-shower televisions.
Soaking Tubs
Traditional bathtubs are being replaced with larger soaking tubs. Some are designed to fit two people and most include features like built-in lighting, whirlpool jets and heated backrests. Some also have built-in dispensers that spray bathers with a light scented mist.
Smart Mirrors
From LED lighting and anti-fog surfacing to fully functional smart technology, bathroom mirrors are becoming much more sophisticated. Alexa-enabled smart mirrors allow you to do things like view your calendar, ask about the weather and control the lighting throughout the house, all from the comfort of your bathroom.
Automatic Shades
Adding voice-activated motorized shades to your bathroom windows enables you to control them with ease. Since these shades come in a variety of fabrics, colors and styles, to complement any room design.
For more information on our window shades, contact us at 877-260-6110. Not sure exactly what you're looking for? No problem! Stop by our showroom or check out our idea gallery for inspiration.
Give these blog posts a read for even more bathroom remodel tips and ideas: