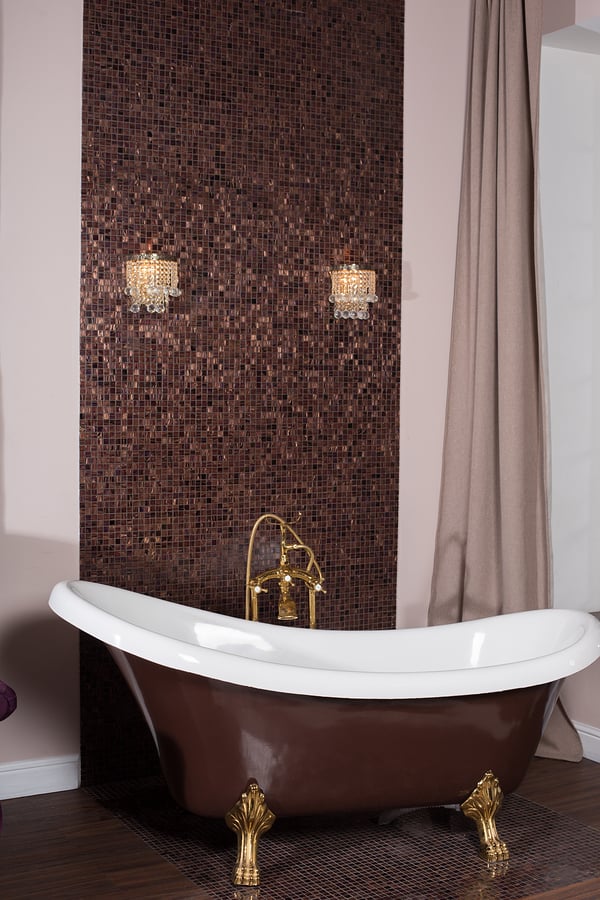 Does your bathroom need a little bit of TLC? You'll be glad to know that you can give the space a total refresh without having to take on a messy and expensive remodel project. In most cases, just a few simple changes can change the entire look and feel of the room.
Change Out Your Bathtub
An old, outdated tub can detract from your bathroom's style and take up unnecessary space. Try swapping out your built-in tub for a freestanding one to create a modern and streamlined look. If you have extra space, you may want to go in the other direction. Consider getting rid of your traditional tub and replacing it with a large, garden-style tub that can become the centerpiece of your bathroom. Add some plants and a few candles to create a spa-like atmosphere.
Update Your Vanity
The vanity is another part of your bathroom that can set the entire tone. If you haven't made an update in the past few years, you're probably overdue. The variety of styles and choices are virtually limitless. With options ranging from dark cherry to bamboo and beyond, it's a great idea to start your bathroom update by choosing a vanity you love and then design the rest of the room around it.
Install Shower Doors
Replacing a shower curtain with glass doors is an extremely easy project that can make a huge difference. This simple change will open up your bathroom space, making it look much larger. Add an accent wall or some trendy tile to the inside of your shower and you'll have created a stunning focal point that is sure to capture attention.
Add a Bold Backsplash
It's also easy to add a unique backsplash that will make a bold statement. There's no beating the look of blue tile laid in a herringbone pattern. You can also choose from a huge variety of shapes, colors and styles to suit your taste and create a look you'll fall in love with.
Tile the Walls
Tiling the walls in your bathroom isn't anything new but using large-format tiles in a light-colored, marble-patterned porcelain can create an airy atmosphere with a touch of opulence. Pair this look with a simple, light-colored hexagonal floor tile to really make the walls pop.
Add Window Shades
Window shades from Polar Shades come in a variety of fabrics, patterns and colors to beautifully complement your bathroom design. In addition, they also protect the rest of your furniture and décor from harsh UV rays and create ambiance by allowing you to adjust the natural light in the room. They also add an additional layer of privacy when you want it. Call 702-260-6110 to schedule a free consultation.
Looking for even more ideas to inspire your bathroom update? Take a look at these tips from our pros: