Mirrors are a versatile piece of décor that can instantly change the look and atmosphere of any room in your home. Here are a few tips to help you pick the best mirror for each room:
4 Tips for Choosing the Right Mirror for Each Room in Your Home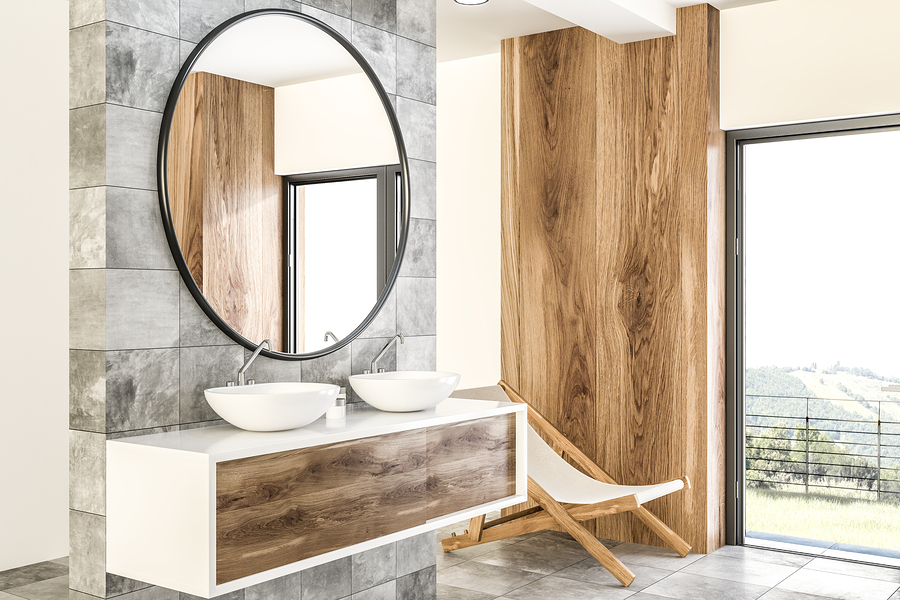 1. Identify the Purpose of the Mirror

When using a mirror for functional tasks, like applying your cosmetics for example, choose a mirror that has a simple frame, or even go with a frameless mirror. This provides maximum visibility.
2. Decide What Attributes You Want to Add to the Room
You can use mirrors to help camouflage unappealing aspects of a room or call attention to certain areas. For example, if the room is small, you can instantly make it appear larger with a strategically-placed mirror. The mirror will reflect the appearance of the room, making it appear more spacious.
A mirror will also reflect the light in your space so that it appears brighter. Position the mirror so that it reflects light from one of the room's primary light sources, such as a window or chandelier.
3. Consider Different Finishes for Your Mirror
If you want to add a large mirror to one of your home's gathering spaces, such as the family room, but don't want family and guests to feel awkward with their reflection staring back at them, try using a mirror that has antiqued glass or window panes. A paned mirror often feels more like a window than a mirror, decreasing the likelihood that your guests are distracted by their reflections, as well as opening up the space.
4. Experiment with Different Shapes

Feel free to use mirrors that have different shapes than the items currently in your space to add some dimension. If one wall has a lot of rectangular artwork above a rectangular table, add a round or oval mirror. Not only will a new shape add depth to the room, but round mirrors are particularly effective at expanding the appearance of a room.
Want more home decorating tips and ideas? Check out these blog posts: