Candles are a great way to warm up any living space. Here are a few ideas for how you can incorporate candles into your décor to create a cozy and inviting atmosphere:
Creating a Mixed Set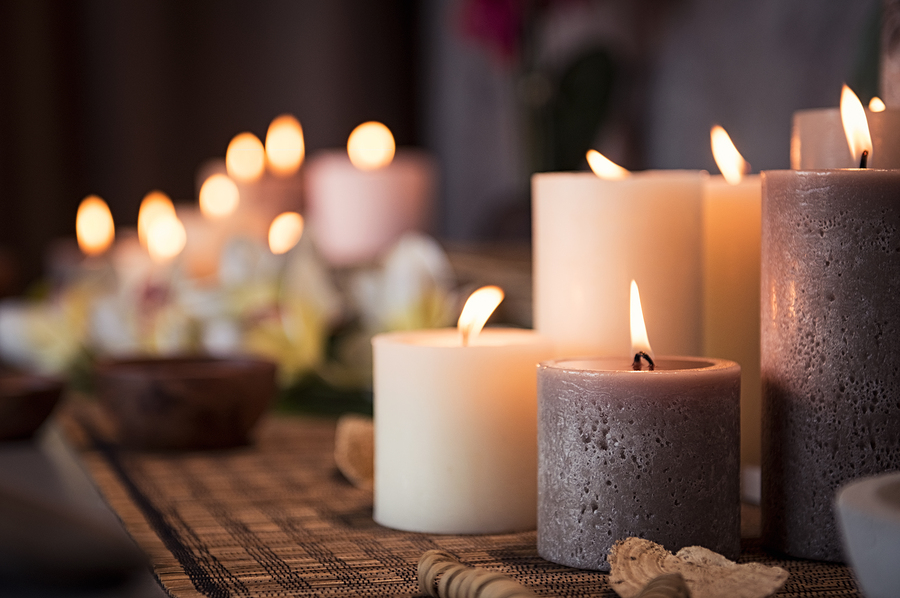 When decorating your home, it is always fun to throw in a few unique twists to make things interesting. If done correctly, using two different candlestick holders instead of two matching ones adds visual appeal while still keeping the design cohesive. The key to creating a mixed set that works is to identify a shared element. For example, you could have two crystal pieces in very different styles, or you could use the same style in different colors or finishes. You could also expand the idea to create a complementary collection to serve as the centerpiece on a tabletop.
Making Your Home Smell Good
Enhance your home's atmosphere with scented candles. You can easily vary them based on your mood and the season – cinnamon during the holidays and sweet flowers for the spring. For the best scent dispersion, place the candle in the center of the room. For larger rooms, you will probably need several candles burning in order for the scent to fill the space.
Unique Containers
Instead of standard candlesticks, candles now come in a variety of containers – large bowls, trays, mugs, and more. These unique containers allow them to serve as stylish accent pieces within your home, while still maintaining their elegance and functionality.
Looking for other ways to add warmth and light to your home? Check out these blog posts for more tips from the pros: