One of the best parts about summer is how much longer the daylight lingers. Even now, at the height of July, you can feel warm summer rays at 7 pm and see the soft colors of sunset well past 8 in Las Vegas. These later evenings mean residents are taking greater advantage of their outdoor spaces. But you don't have to stop enjoying the outdoors when the sun goes down. The key to getting the most out of your patio is all in the lighting.
The Best in Patio Lighting Tips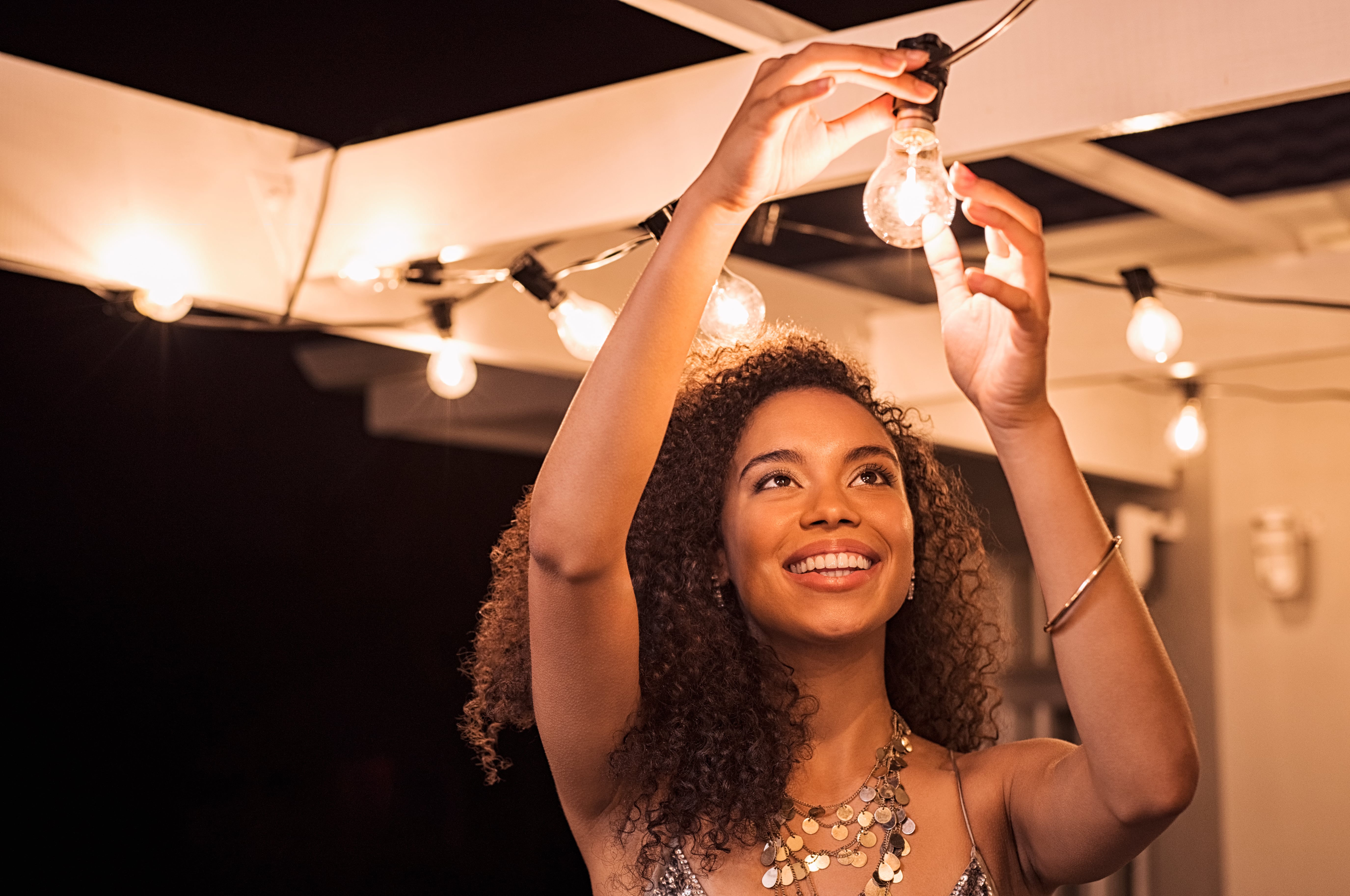 Experiment with string lights. String lights are incredibly versatile and provide a lot of light despite each bulb's small size. They are especially effective when you use them to either define an edge or border (done by wrapping around columns, railings or tree trunks), or suspend them over a seating/dining area to give it a more intimate glow.
Hurricane lamps and lanterns. Hurricane lamps and lanterns were traditionally fueled by oil and were used on ships and docks, but today, they come in both standard electric and solar powered options. Given that traditional purpose, they give patio areas a more nautical or vintage aesthetic while providing a nice glow.
Pendant lighting. Similar to chandelier lighting, pendant lights hang down from above. The difference is that where chandelier lights have a branched system to handle multiple light bulbs, pendants end with a single or pair of lights at the end. The simplicity of this design makes these easy to install and a beautiful addition to your patio.
Patio wall lights. If your patio has a shared exterior wall with your home, then you may want to consider adding patio wall light fixtures. Such lighting allows you to create a more cohesive appearance for the space and better overall lighting. It's important to speak with an electrician before having these installed to ensure proper placement and wiring.
Keep the Sun at Bay
Proper lighting allows you to fully enjoy your patio when the sun goes down, but installing patio shades will help create a more comfortable space while the sun is still shining. Patio shades block the sun, reducing heat and glare and keeping your patio cooler. Contact us at 702-260-6110 to schedule a free, in-home consultation today!