Most of us spend our weekdays in office buildings and navigating bustling streets. With all the chaos in our day, it's soothing to come home to a calm space. A great way to achieve a tranquil look is to incorporate natural elements into your design. Reclaimed wood is one of the most popular and versatile elements you can add to your design. Here are some ways to add warmth and character to any room with reclaimed wood:
4 Ways to Warm Up Your Home With Reclaimed Wood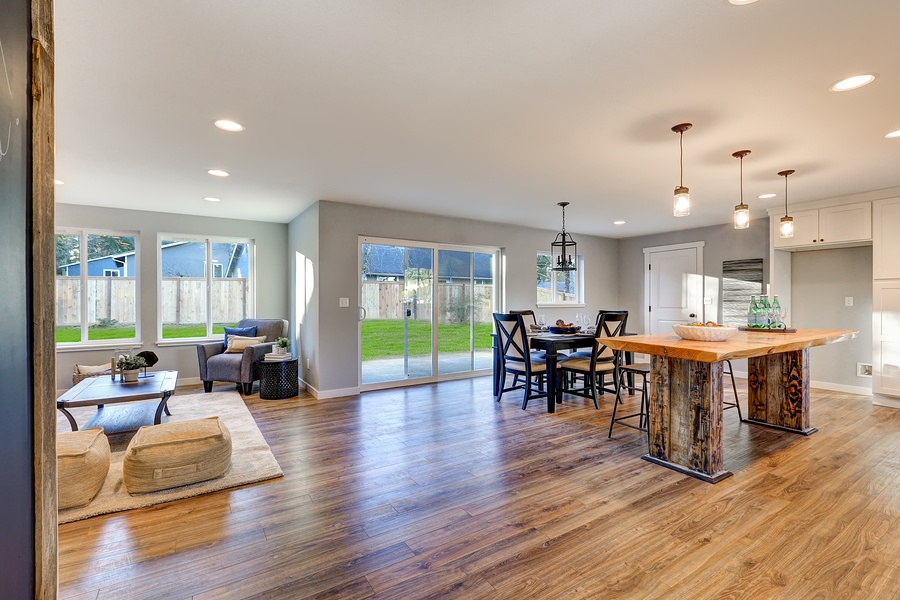 Use a timber beam as a lighting fixture. When decorating with reclaimed wood, less is more. Something as simple as a timber beam suspended by wires can make for a dramatic central lighting feature. By adding lightbulbs to your hanging beam, you'll create a stunning, modern fixture.
Use reclaimed wooden planks to create a coffee or side table. Reclaimed planks can be easily joined together and outfitted with metal piping components to create a simple coffee table. This also makes for a great side display table atop which you can add your favorite antiques. Those with a bit more experience in working with wood might also consider using longer wooden planks to fashion a larger table, similar to the classic farmhouse table.
Use reclaimed wood to fashion a headboard. A combination of thin and wide planks can be used to create a one-of-a-kind headboard that will give any bedroom a warm, natural touch. Just be sure the wood is well-sanded to avoid splinters. Additionally, painted pieces of reclaimed wood, from an old wooden dresser or front door, are also great choices for headboards. These painted options often have intricate carvings and a unique distressed finish that make them superb additions.
Use reclaimed wood near windows with well-paired window shades. Part of the beauty of wood is how it looks in sunlight. Pieces of driftwood and old redwood are particularly great pieces to have around your windows because their striking color makes them pop. Pairing them with neutral-colored interior shades will make for an understated, upscale look.
There are many great ways to use wood in your home, and countless ways to get creative with your design. Check out these blog posts to learn how to care for your wood furniture, as well as other unique design tips: