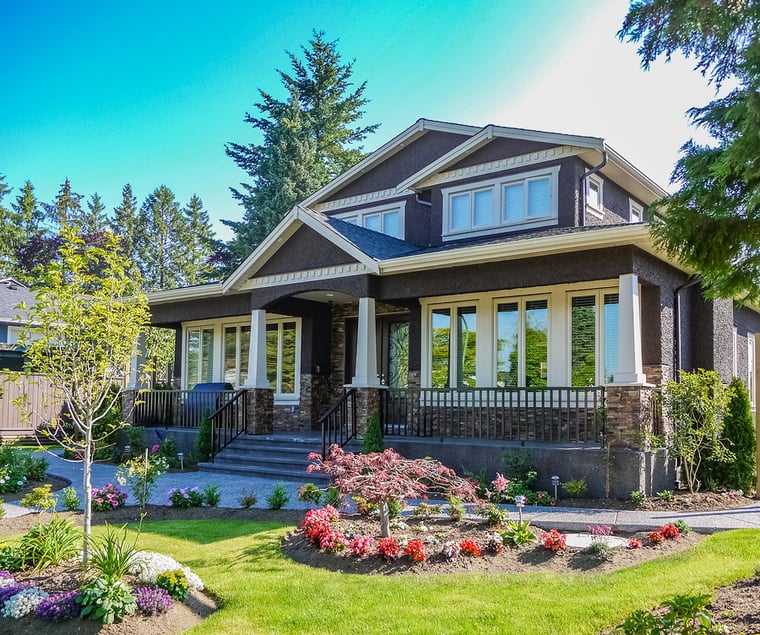 Your front yard is the first impression of your home. While privacy is important, you can still foster a sense of community with your neighbors and improve the curb appeal of your home with simple adjustments to your front yard.
How to Create an Inviting Front Yard
Include an Outdoor Living Space
What better way to promote a sense of togetherness than by setting up a comfy outdoor living space where you can relax and catch up with your loved ones. When designing your outdoor space, include tables that can hold your food and drinks, and make it well-shaded to provide protection from the elements. You can use exterior shades or awnings to ensure that your front porch is free from extreme sunlight rays and is comfortable enough to hang out. Also, create your living space near a tree or a mature shrub for the perfect socializing set up.
Plant Flowers
Flowers add color to your front yard. Consider planting flowers with bright colors in flowerpots or flowerbeds. Flowerpots are easy to maintain compared to a flowerbed if you don't have the time to consistently tend your garden. However, a raised flowerbed will add a touch of personality to your front yard and enable you to grow flowers or plants that are not suited to your home's soil type. When growing flowers or shrubs in your front yard, be sure to use plants suited to your area's climate. For flowers, combine plants that blossom during different times of the year for all-year color.
Install Good Lighting
Other than providing illumination at night and bringing a sense of safety, lighting makes your front yard more attractive by flattering your garden and architecture. Install environment soft lighting to create ambience and light up your walkways. Always ensure that the lighting is even to avoid creating extremely bright and dark areas which may be unsafe. You can decide to use outdoor wall lights for illumination and soft gas lamps to create an alluring ambience on your front door.
Consider Open Fencing
If you want to maintain your privacy and security while keeping your front yard inviting, an open fence is the best way to go. Choose short boards to bring in the light and fresh air and keep your front yard airy. This way, you can maintain your privacy without having to completely close off your home.
With the above tips, you can make your front yard more welcoming, improve the aesthetics of your home and create the best environment for building and maintaining relationships with your neighbors and loved ones. For more tips on improving your outdoor space, check out these blog posts: