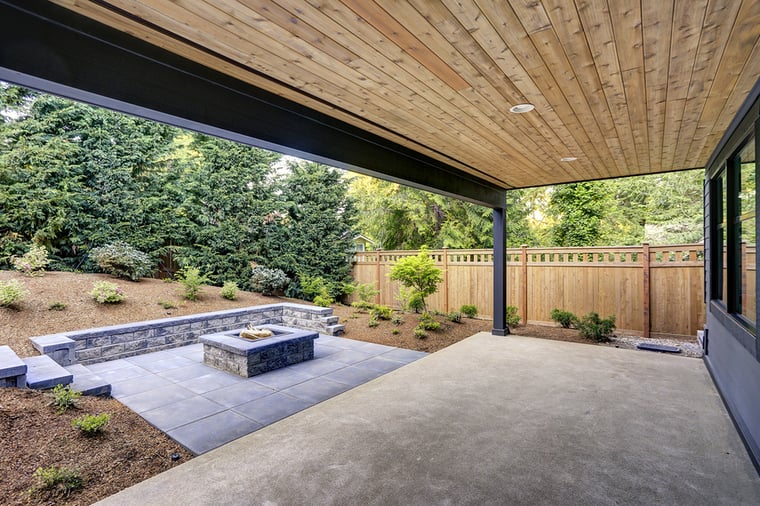 The warm weather and blue skies are excellent for outdoor activities, including relaxing on your porch. It's lovely to have a decorated and comfortable porch where you can enjoy company or sit alone in the calm and quiet. If it's big enough, you can also entertain on your porch.
6 Ways to Comfortably Decorate Your Porch for Summer
Paint the Porch Area
Nothing makes your porch more vibrant than a fresh coat of paint for summer. Painting allows you to experiment with different colors to create a pleasing external appearance. Bright colors look amazing in the sun and provide a welcoming feel to all visitors. You can also paint your door a separate color to distinguish it as a decorative element from other parts of your porch. During painting, you can also pressure wash any wooden elements and apply new varnish to bring out the wood grain.

Get Decorative Furniture
There are several ways to add furniture to your front porch in a fun and beautiful way. Remember to decorate furniture according to the size of your house. Resin wicker sofas are great for big porches and allow you to entertain larger groups. You can never go wrong with wooden armchairs, and foldable reclining chairs, especially if you have a small porch. Metallic and rattan furniture also comes in beautiful and unique sets that you can add to your porch.

Add Potted Plants
Potted plants add life and greenery to your porch. You can plant an English ivy if you have a shaded porch and guide the plant to frame the entry to your porch or the main door. Boxwood topiaries are excellent for bushes, which you can either hang from floating vases or place on top rails and window sills. For a tropical vibe, the Bird of paradise plant does an excellent job. The Boston fern also adds a lush green to your porch and works well inside the shade.

Use Flowers
Use flowers to add splashes of color to your porch. If you're a gardener, remember to plant the flowers early in summer in preparation for replanting. Petunias are a colorful option for porch entrances and steps. With adequate sunshine, the flowers thrive and adorn your porch with their deep purple color. Lantanas are excellent because they are drought resistant, while marigolds are great if you're looking for bold colors.

Add Rugs and Lamps
You can use several rugs to decorate your porch area. For the welcome mat, keep the message interesting for all visitors. Textured rugs are also great for porch decoration. Lastly, add lanterns, torches or solar-powered lights to create the perfect mood and lighting for your porch.

Mount Exterior Shades
Installing exterior shades helps you enjoy sitting outside without the damage by UV rays and glare from direct sunlight. You can select a shade that matches the exterior of your home and decorations on your porch. What's more, shades provide an unlimited view of your surrounding but also introduce more privacy to your porch.
Finding the Right Shades for Your Porch
With exterior shades, you can bring comfort and beauty to your porch. Polar Shades creates the highest quality of exterior shades for your home. We provide a variety of shades, professional installation and budgeting and pricing services. For more information on our assortment of products and design guides, contact us a 702-260-6110 to schedule a consultation.