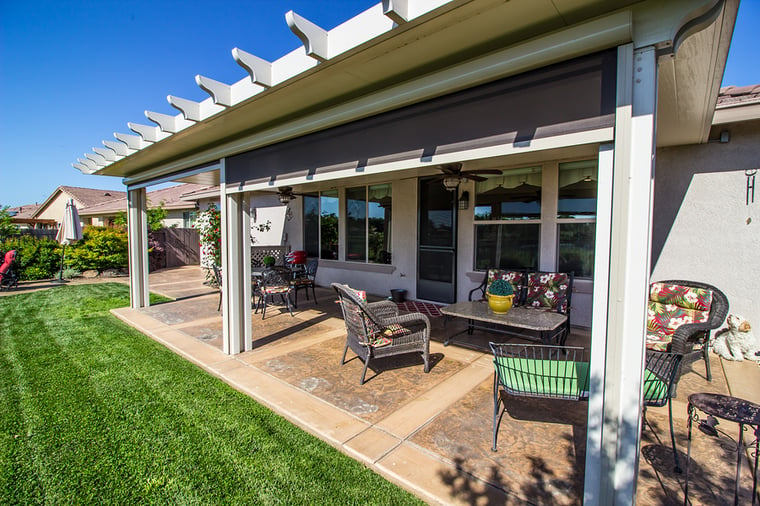 Most people's idea of preparing for summer is investing in a new swimsuit and planning a nice vacation. But beyond the personal perks the season brings, homeowners in Las Vegas should take a little time to prepare their homes for the hotter weather. These simple tips are a good place to start planning for keeping cool and enjoying your home this summer:
Service the HVAC System
It's no fun when your A/C suddenly stops working in the middle of a heat wave. Get a jump on the summer rush and have your HVAC unit checked by professional. They'll make sure the filter's changed, check the circuits or fuses and tune-up the system so it works perfectly throughout the summer.
Clean Screens & Windows
If you leave screens in all year round, now's the time to take them out, inspect them for damage, and give them a good cleaning. Before putting them back in, clean the windows using a simple cleaning solution and a squeegee or newspaper for a streak-free look.
Add New Plants & Flowers
Bringing in some fresh color brightens up the yard and your mood. Afraid you won't be able to keep them alive? Go for choices like zinnias, marigolds, geraniums and sunflowers. They're all hardy, easy to maintain and great choices for patio or deck pots.
Spruce Up the Yard
Who doesn't love enjoying summer days and nights in the yard? Give your lawn and patio furniture a good cleaning, inspect the gas grill to make sure hoses and connections are secure, and then sit back and relax, cool drink in hand!
Beat the Heat
Swimming pools, water misters and fans are all good ways to stay cool, but one of the best solutions for beating the summer heat is with exterior shades, retractable awnings and retractable screen doors from Polar Shades. They're perfect for improving the look and function of your outdoor living space, as they not only provide shade for greater comfort, but they also come in a variety of colors and sizes to suit your exterior color scheme and available space. They can also help you lower your energy bills, as the greater shade reduces heat, which means your A/C unit doesn't have to work as hard to keep your home cool.
Summer is about lots of fun without a lot of fuss. To learn more about how Polar Shades can help get your home prepared for the coming season, contact us today at 702-260-6110.