Each season brings a new set of tasks that must be done to keep your home properly maintained. But sometimes these tasks get put off or forgotten about altogether. Here are a few of the top home maintenance tasks you don't want to forget to take care of this winter:
Top Home Maintenance Tasks for Winter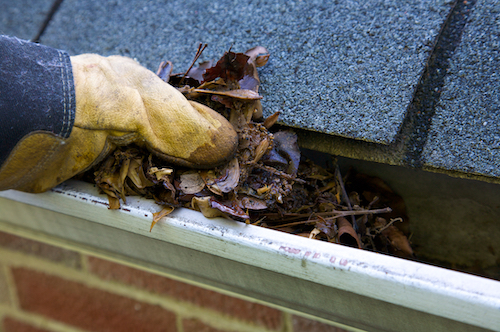 Cleaning Your Gutters
Gutters collect a lot of leaves, sticks and other debris over time. When they are not properly cleaned, these clogged up gutters can cause a lot of problems for your home, including water damage and a leaky roof. They also serve as a home for pests and mold.
Many homeowners forget to clean out their gutters because it's an "out of sight, out of mind" task, or they think it doesn't need to be done because their gutters have leaf guards. While gutter covers do significantly reduce the amount of debris that gets in, they do not eliminate debris entirely and your gutters will need to be cleaned out.
Unhook Garden Hoses
Many homeowners leave their garden hoses hooked up to the outdoor faucet throughout the winter. However, it is important to remember that even when the faucet is off, there is water trapped inside the hose. This puts an additional weight and strain on your home's water pipes. All you have to do is detach the hose from the faucet and turn off the shut-off valve. Be sure to drain the water from the hose and put it away until you need it again in the spring or summer.
Repair Air Leaks
Another commonly forgotten home maintenance step is checking for air leaks. Especially during the colder weather, make sure that all of your doors and windows have proper weather stripping. Sealing any leaks will help protect your home against condensation, which can lead to mold. It will also keep air from escaping, putting less strain on your HVAC system and, in turn, reducing your energy bill.
For more home maintenance tips, read the following blog posts: