The color of your kitchen's countertops can make a statement and improve the visual appeal of your kitchen. While it may be easy to choose from various countertop materials like granite, marble and wood, colors can be a bit challenging. However, you don't have to be a color scientist to pick the right one that complements the style of your home and reflects your taste.
3 Essential Things to Consider When Choosing the Color of Your Kitchen Countertops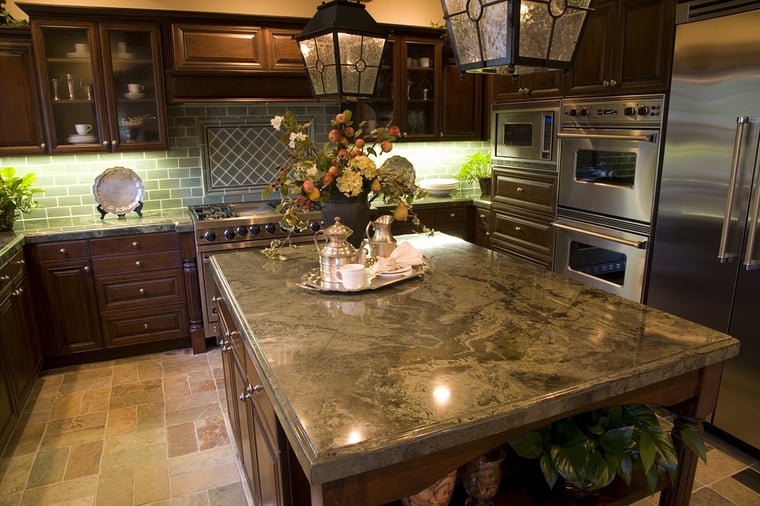 Colors can set the mood of any space and determine the appearance of the home. If you want your kitchen to have a modern aesthetic, you should opt for the right material and color. To make sure you make the best choice, consider the following factors:
Surrounding Colors


The surrounding colors go a long way in determining your choice of countertop colors. You should consider the three most essential elements of your kitchen: the floor, walls and cabinets. You can decide to use colors that complement the surrounding hues or opt for the same tone colors as your cabinets. Whatever you do, ensure the shades work in harmony to give off the desired result without being too stark.

Lighting


Light has the ability to change the way colors look. One color may look bright under natural light but give a different appearance during the night when you switch to artificial lighting. With this in mind, you can leverage the illumination to enhance the beauty of your countertops. If your kitchen space receives lots of natural lighting, dark and subdued countertops are perfect for bringing balance and a calming effect.

Kitchen Size


Colors can open up small spaces and shrink bigger ones. If you have a small kitchen, light colored countertops are perfect for making your kitchen look more spacious. Using dark colors in a small kitchen will tend to make it feel smaller and more enclosed. However, you can go for dark colored countertops with light veins if the colors contrast well with the surrounding tones.
After making your choice, it is crucial to test the colors in order to establish their suitability for your kitchen. Take your color samples and hold them against your counters, then compare them to the rest of your home to ensure the colors complement each other. For more pro tips about kitchen design, renovations and maintenance, check out these articles: