Every remodeling project is a balance of design and budget. When it comes to creating the space of your dreams, you'll often need to choose between the two. We're sharing tips for sticking with your budget, without sacrificing style.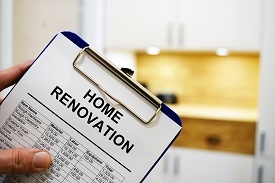 Hire a Professional
You may think a designer or decorator is outside of your budget, but hiring a professional is actually a great way to ensure you stay within your budget. The pros will be able to help you decide what materials and products will look great in your home and will find the best prices to keep you in budget.
Get Recommendations
One of the major benefits of hiring professionals is they'll often have a network of other qualified professionals to call on. You architect might know the perfect contractor. Your designer might have an in with a plumber who can help with your bathroom remodel. Building your team as you go will help you stay in budget.
Find Alternatives
If you have expensive taste in decor, without the budget to make it a reality, you'll need to do some research. From cabinets to floors, there are always options in a range of prices. A simple swap can save you money that can be used on the elements most important to you, whether it's high end appliances or an incredible art piece.
Get Consultations
Choosing to hire professionals doesn't mean a long list of expensive contracts. Find out if architecture firms and designers offer less involved services, like looking over floor plans or creating mood boards.
Bringing in professionals for design consultations isn't just for the big projects in your remodel. Consider the details of your design as well. Contact Polar Shades at 702-260-6110 to learn how our window shades can pull your design together and bring comfort and style to your space. Check out these blog posts to learn more about planning a remodel: