When you're ready to remodel your kitchen, you have a vivid picture of what you want it to look like in your mind. A professional kitchen designer has the experience to help you you're your vision into reality. Here are some expert tips for finding and working with a kitchen designer:
Things to Know When Working with a Kitchen Designer
Know the Different Types of Designers
There are three different categories of kitchen designers based on their professional roles: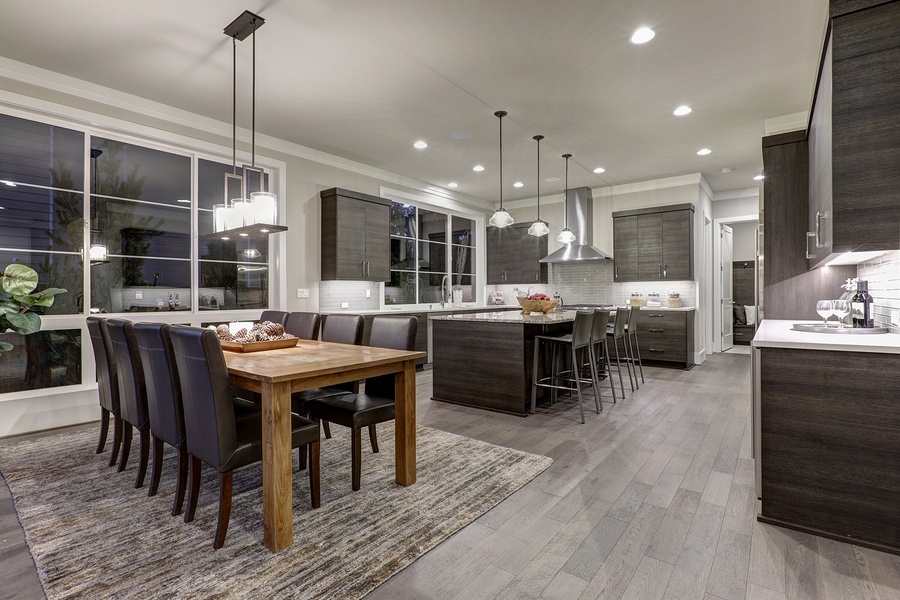 Some designers are affiliated with a national chain or brand and serve as a cross between designer and dealer.

Large design-build firms often have a kitchen designer on staff.

As the name implies, independent designers work alone with no ties to any specific store or product line.
Do Your Homework
The more information you can give a designer about what you want, the smoother the process will be. Browse design magazines, websites and showrooms to find pictures and examples that communicate your ideas.
Set a Budget
You may be in for a rude awakening if you dive right into planning your kitchen design without any idea of what you can actually afford. One of the benefits of working with kitchen designers is that they have resources and tricks to make the most of your budget.
Be Flexible
The best kitchens combine form and function. While you may have your heart set on a particular feature, it might not work well with the overall flow. Listen to the designer's advice and be prepared to compromise when necessary.
Establish a Timeline
It's important that you have at least a rough idea of what to expect in terms of a time frame. Once you and the designer establish a schedule, keep in mind that not all factors are controllable. Unforeseen circumstances, such as late deliveries or damaged materials can delay a project. It is best to go into any remodel project with the expectation of delays.
Put It in Writing
A good kitchen designer should always offer a formal written contract detailing all the project specifications. This ensures that both sides are on the same page and gives you recourse if expectations are not met. It's also helpful to communicate via text and email, so you have written documentation of all discussions.
If you liked this article, check out some of our other blog posts for valuable suggestions about kitchen remodeling: