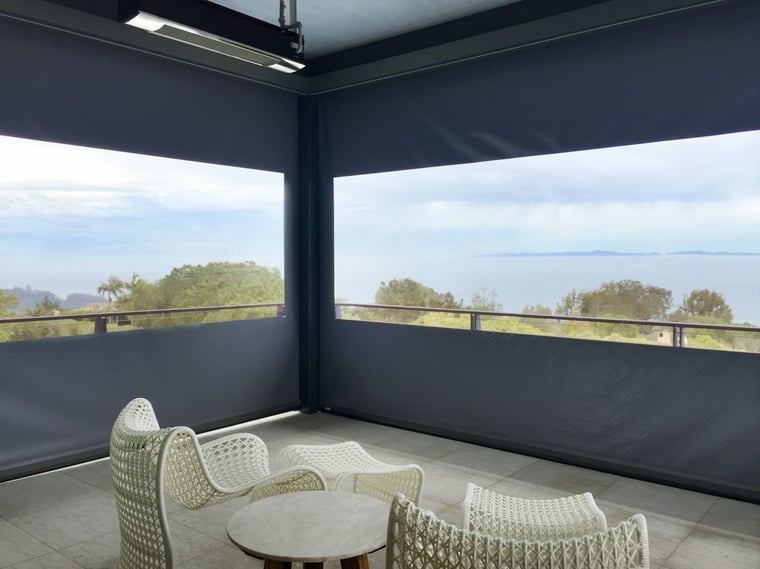 Temperatures might be dropping, but that's no reason to spend all of your time cooped up indoors. With just a few small adjustments, you can turn your shed, porch or other outdoor living space into a cozy oasis that you can enjoy all winter long. The below tips will help inspire you to create a wintertime getaway you're sure to love.
5 Tips to Cozy up Your Outdoor Living Space
1. Insulate and Seal
To make sure your shed is as comfortable as possible during every season, you'll want to start by sealing cracks and adding some insulation. Not only will this help regulate the temperature and prevent drafts, but it will also help to keep bugs and other pests out of your home.
2. Add Some Accent Lights
Adding some string lights and other accent lighting will go a long way towards making your space comfortable and cozy. If your space doesn't have electricity, look for solar or battery-powered options. Battery-powered candles will also give the space a warm, homey glow.
3. Warm Things Up
Add some solar heating, a small space heater or even infrared heat bulbs and you'll feel as toasty as you do indoors. Just make sure to keep safety in mind when you're choosing your heat source, and position it far enough away from all furniture to eliminate fire hazards.
4. Block Out the Wind
Even with a heater going, strong winds can make you cold and keep you from enjoying your space. Closing off a section of your porch with ZipRite Shades will block the wind and keep the heat in. These revolutionary shades zip from top to bottom, creating a fully enclosed outdoor room. This is ideal for all times of year, as it protects you from the elements, bugs and other debris, while also blocking harmful UV rays that can damage your furniture and décor.
5. Add Some Indoor Decorations
Adding plenty of interior decor will help turn your porch or shed into a cozy and welcoming space. Cushions, pillows, curtains, plenty of soft throw blankets, and even an area rug will make the area inviting and colorful, perfect for curling up with a good book and a cup of cocoa.
If you're looking for even more ways to make your home cozy and relaxing, check out these blog posts: