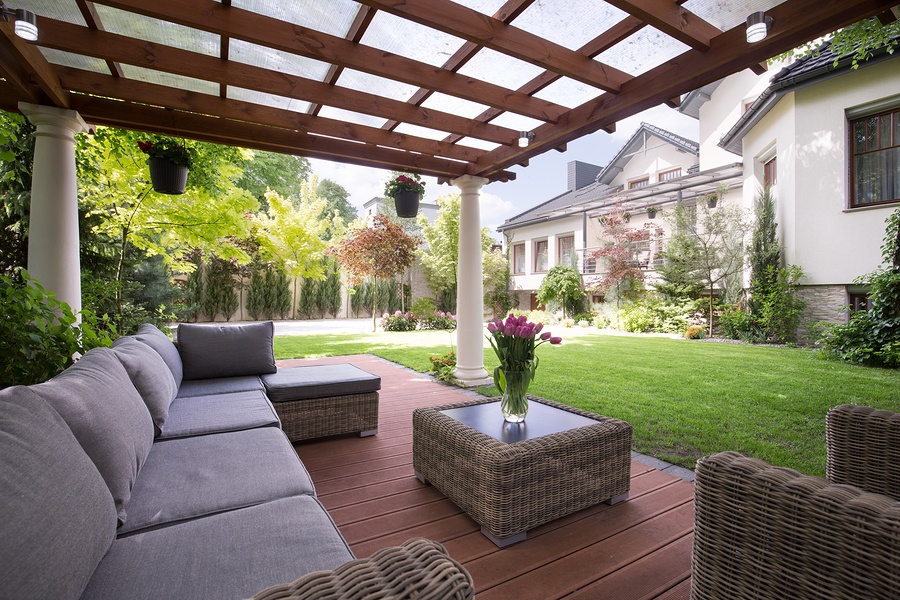 Whether you enjoy outside parties or simply like to take in the evening air, your home needs a relaxing outdoor area. It only takes a few simple changes to take your outdoor spaces from drab to extraordinary. Here are some options to turn your backyard into a place of tranquil luxury:
1. Add Exterior Shades to Your Space
Exterior shades are an excellent way to shield your patio or deck from the sun. Choose from an assortment of fabrics and choices to complement your home's exterior. Retractable shades allow you to shelter your outside area with the push of a button.
2. Incorporate Outdoor Versions of Your Favorite Indoor Items
Bring your favorite indoor items outside by choosing variations designed to withstand the elements. For example, if you like to cook, an outdoor kitchen equipped with a grill and prep area allows you to savor the experience of cooking a scrumptious meal in an outside atmosphere.
3. Coordinate Your Furniture and Decor
Your furniture and decor don't have to come from the same product line, but they should complement one another. You can accomplish this by selecting a theme for your furniture and decorative items, or you might decide to stick with pieces in the same color family or with the same style.
4. Alter Your Ambiance With Exterior Lighting
Adding exterior lighting to your outdoor space is an easy way to give the area a soothing atmosphere. The soft flicker of a flame or the gentle glow of a string of lights lends ambiance to any setting. One option is to incorporate torches or tabletop fireplaces into your outdoor decor. If you want to avoid an open flame, globe lights nicely accentuate practically any design.
5. Switch Up Your Seating
Swap some of your outside seating for pieces that promote total relaxation. A hammock or hanging patio chair is reminiscent of your favorite luxury resort. Chaise lounge chairs and outdoor sectional are other alternatives that encourage a tranquil environment.
6. Integrate a Water Feature
The sound of running water is soothing and relaxing. Consider adding a fountain to your deck or patio. Don't let a shortage of space deter your design plans; small, tabletop water features are just as comforting as larger ones.
Ready to get started on your outside oasis? These resources will provide more helpful tips to create the beautiful backyard you envision: