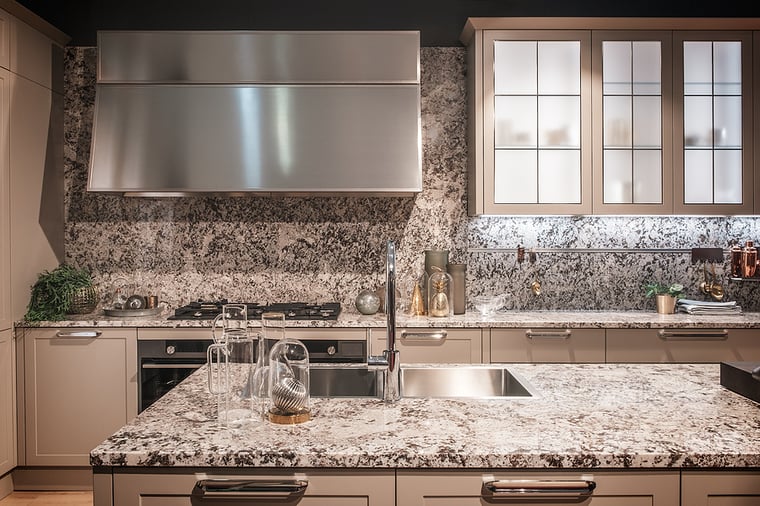 The most popular of all remodeling projects, a kitchen upgrade is also one of the biggest investments you make in your home. Yes, kitchens need to be high on function, but they can be beautiful, too. Most people want a space that's efficient to use, easy to maintain and aesthetically pleasing. They also want a room that perfectly adapts to their lifestyle while offering a big welcome to friends and family.
Good kitchen design is the key to making sure you get the beautiful and functional new space you want. Are you ready to get started on remodeling your kitchen? Here are a few reasons hiring a designer can be one of the best decisions – and investments – you make:
Designing the Perfect Kitchen
Every homeowner has their own idea of the perfect kitchen. Some want a high-end culinary space fit for a chef. No matter what your dream kitchen looks like, designing the perfect kitchen isn't easy. You need plenty of storage, but you also want modern, large appliances. A bright and airy room is nice but requires big windows and an open floor plan. Both designs can make finding storage space a challenge.
Many people feel they need to make one feature a priority over the other. A good designer can help you achieve both goals, giving you a kitchen that contains the best of all worlds.
Do I Need an Interior Designer?
Good kitchen design is all about the big and small details that come together to create the new space you've always wanted. It takes a lot more than just replacing countertops, installing new cabinets and moving appliances around. Experience and expertise are what set a professional kitchen designer apart.
Some homeowners worry that a designer will increase their budget or impose their own tastes and preferences. The truth is working with a professional adds very little to your overall budget but offers big financial and personal returns. Designers not only have all the latest planning tools, they're also knowledgeable about the newest materials and kitchen trends. And you don't need to relinquish control of your design dreams. A designer is there to help you realize them efficiently, effectively and with style.
Some of the areas a kitchen design covers include:
Customized workflows and layouts that work for your lifestyle

Lighting design

, including general, task and accent

Storage solutions

Smart home components
Finally, one of the best reasons to hire a professional designer for your kitchen remodel is their long-standing relationships with suppliers and manufacturers.
Make Polar Shades a Part of Your Kitchen Remodel
A qualified kitchen designer can help you make the most of your kitchen remodel by finding you the materials and products that meet your budget and fulfill your vision. Interior and exterior window shades manufactured by Polar Shades can be a functional and beautiful part of your kitchen. Contact us today at 702-260-6110 to schedule a free consultation.