You've heard that wearing vertical strips can make you look taller, while wearing horizontal stripes can make you look wider. The same principle is true of interior design. Stripes hold the power to reshape a room, so it's important to use them wisely.
Stripes Exude Versatility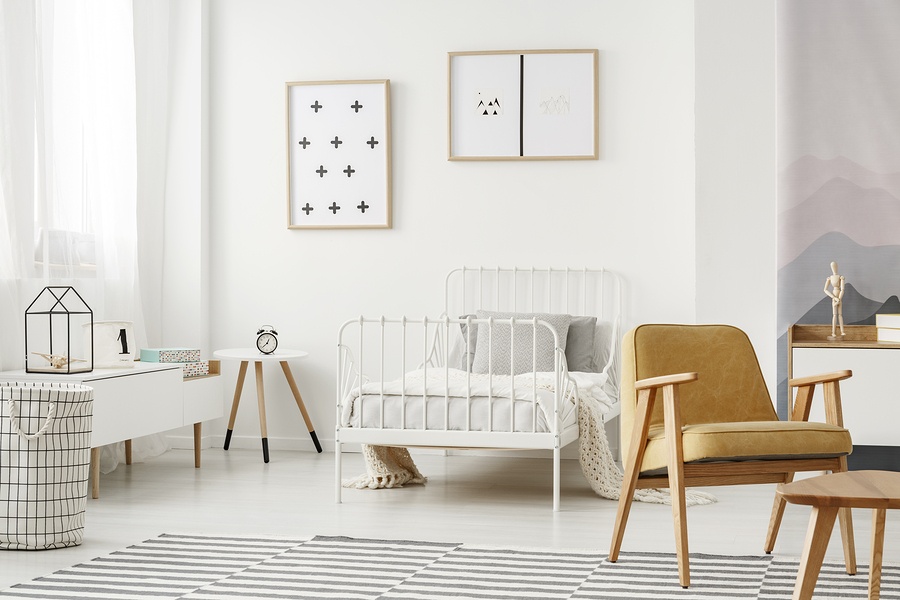 Aside from their ability to make a room look taller or wider than it actually is, stripes are versatile because they:
Look classy and elegant when vertical and muted

Look playful, fun and bold when horizontal and modern

Can be used virtually anywhere in a home, including walls, rugs, lampshades, and pillows
Earn Your Design Stripes
So, how do you add stripes in a creative, stylish way without going overboard? Here are some tips:
Start small. Introduce a striped pillow, vase or lampshade in a room and then survey it carefully. If it looks like it needs to be balanced with a similar piece of décor, introduce it on the other side of the room.
Floors are the next-best places to incorporate stripes. Start with a striped runner, doormat or accent rug in front of the couch and size up its effect on the room.
Because of the eye-catching look of stripes, neutral surrounding design elements, such as wood furniture and solid-colored accent pieces are ideal, as they allow the stripes to be the focal point without having too many patterns in one space.
Grouping strong colors such as fire-engine red and hot pink or bright orange and purple will clash. Stripes provide enough visual punch on their own, so they should be grouped in colors that complement each other.
If you're tempted to use stripes with bold colors, use them in larger spaces, where their visual intensity will be diffused by other elements. Bold-colored stripes in small rooms such as guest bathrooms and foyers could overwhelm the space.
Consider prints with alternating flat and glossy stripes. This is a modern way to utilize stripes in classy and elegant way that is also bold and beautiful.
Get more insider tips on how to design and decorate your home like a pro. Here are some blog posts to get your inspired: