Interior designers can turn a dull, drab space into something spectacular. They can help you combine design and function to make any room even more fabulous and bring a lot of value to home renovation. But, are they really worth the cost? Here's a look at some specific instances when it makes sense to hire an interior designer:
When to Hire an Interior Designer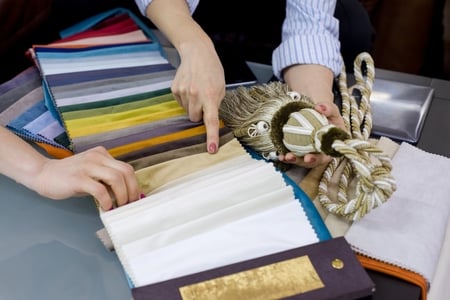 When You Aren't Sure What You Want
Interior designers specialize in conceptualizing. They can look at a space and immediately see an array of possibilities. This makes them incredibly valuable when you aren't exactly sure what you want to do with a space. They can present you with a variety of concepts from which to choose, which takes the pressure off of you.
When You Are Sure What You Want
Interior designers can be equally as valuable when you do know what you want. You may have a style, mood, color, or function in mind for a particular space but no idea how to implement it. That's when your interior designer can step in, create a design plan and make your vision a reality.
When Money Matters
Sometimes, hiring an interior designer can actually save you money. Home renovation projects are notorious for being expensive. With so many options, upgrades and unexpected issues popping up throughout the process, it can be hard to keep costs down. But an interior designer can help you set a realistic budget – and then stick to it. They might also be able to procure furniture, fixtures and design elements at lower costs than you'd be able to do yourself.
For Quality Control Purposes
Managing a home renovation project can quickly become overwhelming. There are a lot of decisions to be made – selecting products, finishes and materials. There could be architects and general contractors to manage, and there will likely be permits to obtain. A good interior designer can help you with all of this, ensuring that only the best people and products are used.
When You Need Help Making Decisions
Maybe you don't need someone to manage your project from start to finish. You might just need to bounce an idea off of someone. Interior designers are great for this. Many charge an hourly rate, typically between $125 and $200 an hour. You can get a lot of advice in an hour or two.
For more home renovation tips, read the following: