It's time to clean your grill! Vegetables slip through the grates, marinades and sauces splatter and grease from burgers and steaks forms mounds on the grates. Whether you fire up your grill once a week or once a day, it probably needs a good cleaning at least once every few months – as long as you spot-clean it after every use. Getting started is the toughest part, so here are some tips to help:
Clean Your Grill in 5 Easy Steps
Gather your supplies now so you don't have to waste time searching for them later: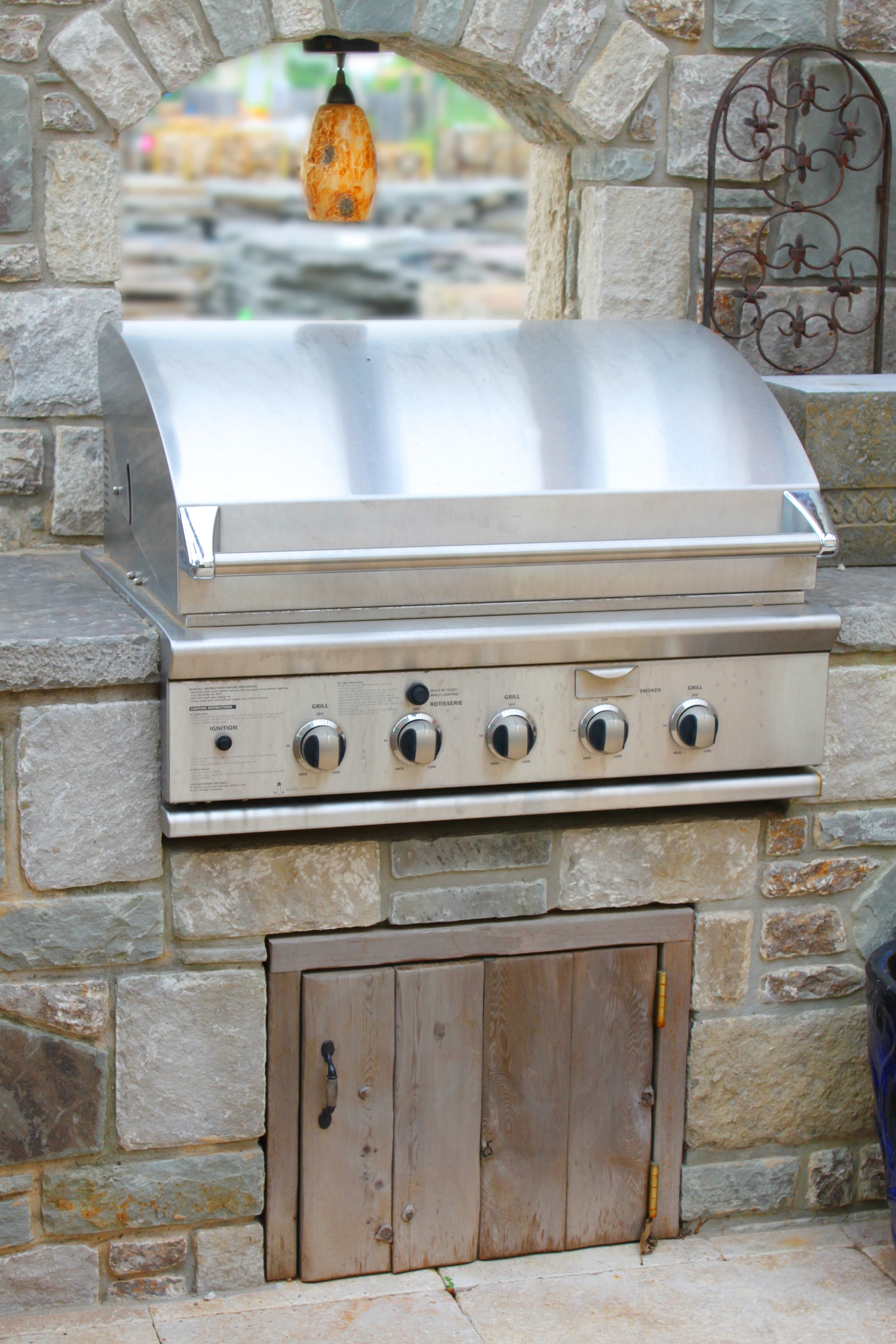 A durable grill brush (preferably equipped with a dual head – a metal scraper and a soft scraper)
A bucket of soapy water
A garbage bag to dispose of the gunk you remove
An old sponge you can throw away when you're done
Step 1: Scrub the grates
It's always a good idea to scrub the grates whenever you use your grill. But when you're cleaning, it's time for a heavy-duty scrub. Use the metal edge of the brush to remove any leftover food attached to the grates. When you're done, remove the grates, set them aside and scrub the bottom of the grill too.
Step 2: Clean the burner protectors
The burner protectors have the dirty job of preventing clogs in your burners. Remove them first (they should pull right out) before dipping your old sponge into the soapy water and scrubbing the protectors until they shine.
Step 3: Clean the burners
Depending on the type of grill you have, your burners may lift out as easily as their protectors. If they give you any resistance, leave them where they are and wipe them down with a wet sponge. Otherwise, remove them, clean them and put them back into place. You'll probably be surprised by how much grime you'll remove.
Step 4: Focus on the grill bottom
Remove the plates at the bottom of the grill. Most "grill gunk" settles on the plates, and they should easily detach, so you can clean them with both ends of your grill brush. Now, the only thing left is the removable bottom tray, which should slide right out of your grill. You may find anything down here, from grease and grime to thick chunks of char. Scrape the remnants into the garbage bag before cleaning the tray with a soapy sponge.
Step 5: Put the grill back together
Put your grill back together when you're finished cleaning, and help keep it clean by brushing the grates before every use and turning up the heat to high for at least 15 minutes once a week to burn off extra gunk. For more home maintenance tips, read here: