Cabinets are a huge part of a kitchen design. When designing or remodeling your kitchen, you'll need to choose between painted and stained cabinets. Here are some pros and cons of each, to help you decide which is the best fit.
Pros and Cons of Painted and Stained Cabinets
Painted Cabinets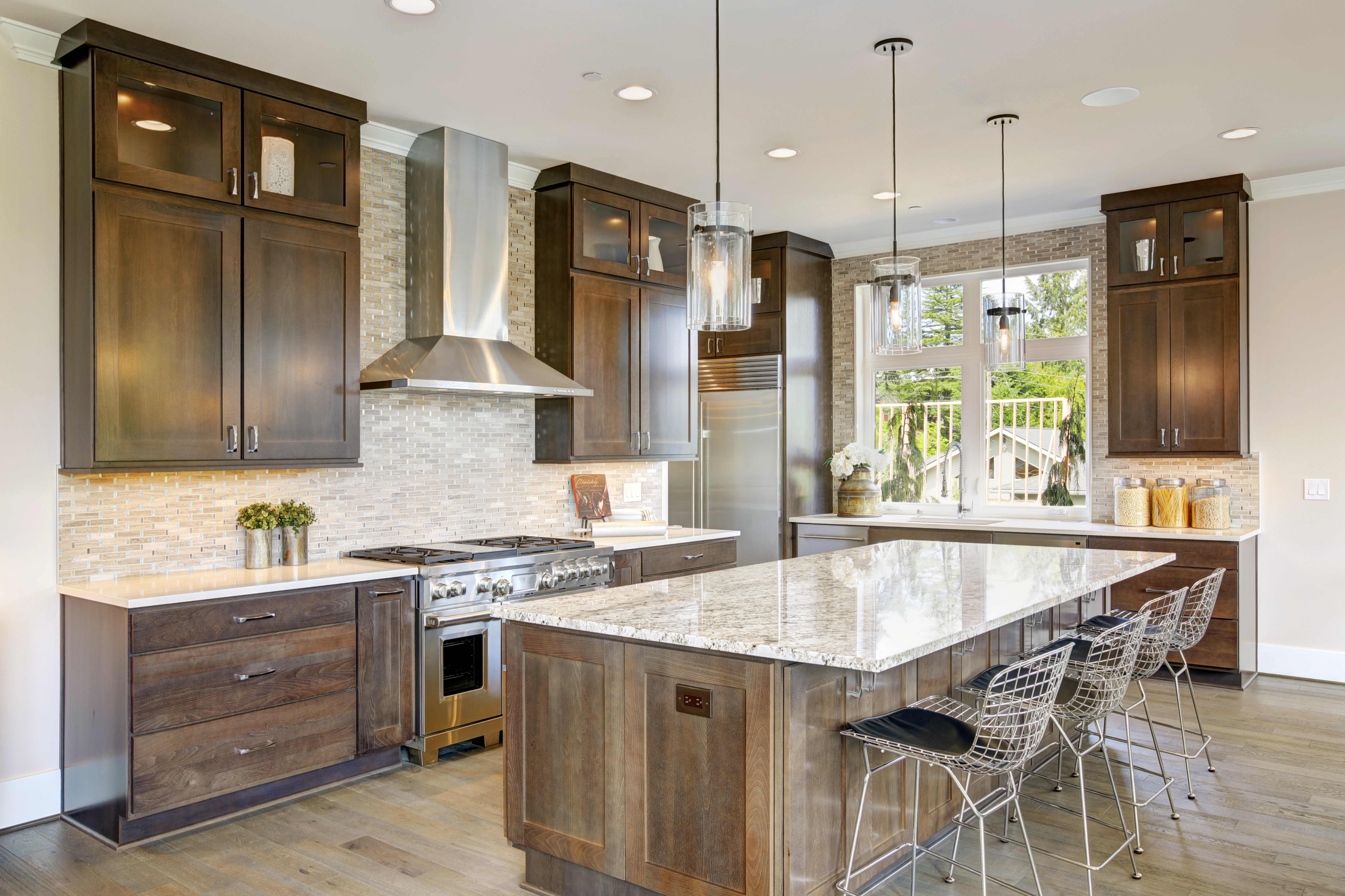 If bright and bold is your design style, painted cabinets are the way to go. Choosing painted cabinets offers an opportunity to truly let your personal style shine through in your design. Those who prefer a clean and sleek design in their kitchen will also most likely prefer painted cabinets. The painted surface offers a smooth finish that won't show dings and scratches. Choosing a bright white or a dark, moody shade makes the perfect base for a modern kitchen design.
While paint might be able to give you the look you want, there are some downsides to this option. First, paint will generally be more expensive than stain because it requires more work and supplies to get the job done. Over time, you'll need to do some touch-ups, which can be tricky if you don't have access to the exact shade used on your cabinets. Keep in mind, painted cabinets might show signs of wear and tear faster than natural wood, and maintenance will be necessary to keep your kitchen looking its best.
Stained Cabinets
If you're looking for character, stained cabinets have plenty to offer. Choosing a stain instead of paint means you'll see the natural features of the wood and those features will be enhanced by the stain. In addition to being less expensive, stain is easier to touch up, as there are colors that will blend well to get the look of your original cabinets.
Stain is a great option if you want a natural finish. However, it is important to know which materials stain works well on, and which ones are better suited for paint. A professional at your local hardware store should be able to advise you which is best for different types of cabinets.
Which Should You Choose?
As with all design decisions, choosing between stain and paint is a personal style choice. Take budget, style and maintenance into consideration and pick the look that's right for you. To learn more kitchen design tips, read these blog posts: