Lighting is great for making an interior statement and for accentuating spaces you want to show off or hide areas that are less important. Recessed lighting happens to be one of the most versatile and subtle options for this. Before you choose recessed lighting, however, it's important to weigh the pros and cons.
Pros and Cons to Consider Before Installing Recessed Lights
PROS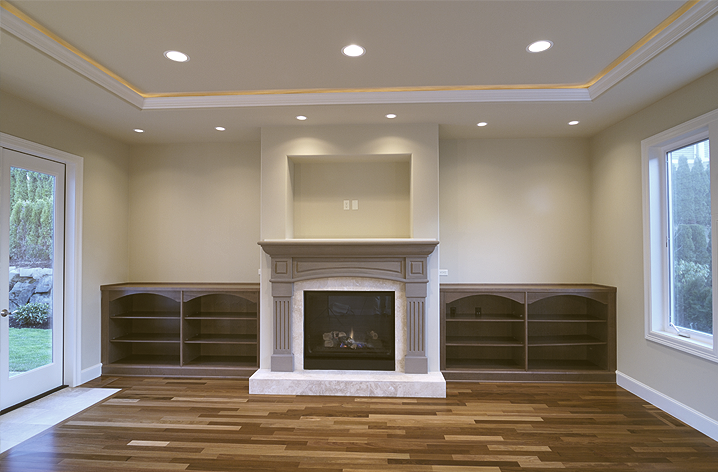 Hidden Fixtures: Recessed lights are installed within your ceiling so that the fixtures do not hang down. This makes them perfect for rooms with low ceilings. The last thing you want is for your guests to bump their heads on light fixtures. Additionally, hanging lights can make a room look shorter. Recessed lighting eliminates this issue.

Focused Light: Recessed lights act similarly to spotlights. This makes them great for focusing light on art pieces, or on specific areas like reading chairs, desks and tables.

Waterproof Lights: You'll often see recessed lights installed in bathrooms. In fact, they are the only lights that can be installed in showers. This is because these lights are sealed within your ceiling, making them waterproof.
CONS
Cave-Like Effect: If you only use recessed lighting in your home, you risk winding up with what designers call "the cave effect". As the name suggests, a cave effect occurs when there are a few bright spots in the room but everything along the walls remains dark. While this is a great atmosphere for a home theater, it might not be ideal for other rooms in your home.

Energy Inefficiency: When not properly installed, recessed lighting can cause a host of energy issues, particularly in hotter climates. When these lights are installed, holes in the ceiling and other areas of the wall are created. If they aren't properly insulated, air can leak through them.
The proper illumination is important to your room's design. Recessed lights can greatly compliment the natural lighting in your home. To learn how to achieve the perfect combination of lighting in your home, read these helpful articles: