If you have limited space for an outdoor garden, are new to gardening or prefer portable plants, a container garden is a great fit for your needs. With winter right around the corner, take the time to prep your potted plants for cooler temperatures by following these steps:
3 Ways to Protect Your Container Garden from Cold Weather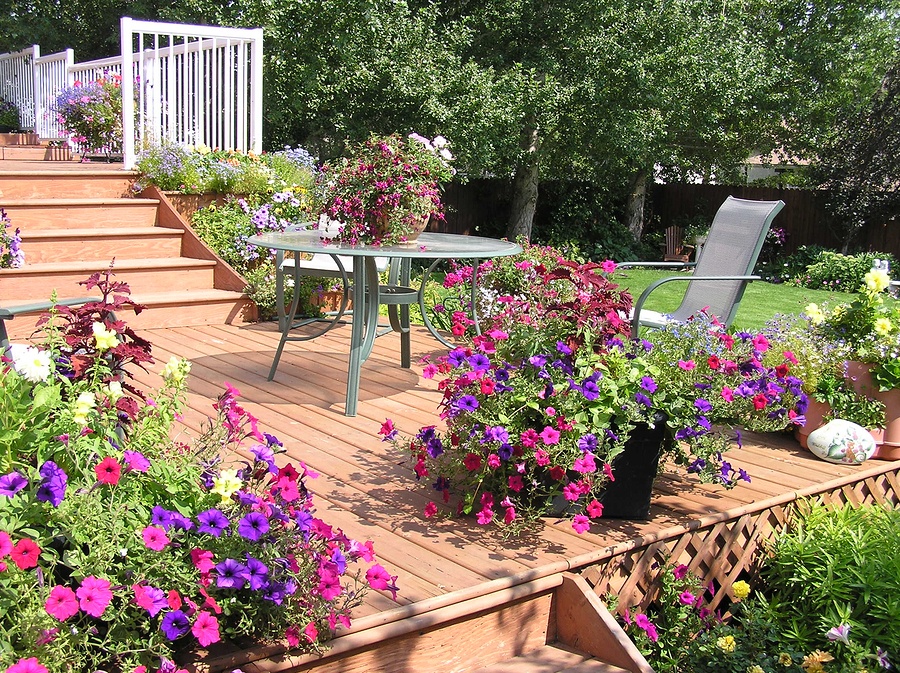 1. Relocate Your Plants
One reason winter is so rough on container plants is that extreme temperature fluctuations stress or even injure their root systems. Move any containers that typically reside on pavement to an area with soil. Soil acts as an insulator, creating more stable temperatures for your plants' root systems.
If possible, move your plants to shady locations around your home. Areas around your home with large amounts of sunlight usually have more dramatic temperature fluctuations that can harm your plants. You should also house multiple plants together, placing the most delicate varieties in the center of the cluster. Young plants with unestablished root systems, fragile vines and succulents are a few varieties to consider relocating for the winter months.
2. Swap Flimsy Containers for Durable Alternatives
Plants currently housed in insubstantial containers, such as plastic pots or hanging baskets, need sturdier homes for the winter months. Hanging baskets also have the disadvantage of creating dry soil conditions quicker than comparably sized containers.
Pots with thicker walls help protect your plants' fragile root systems. Select larger containers, as the additional soil gives your plants more protection. When on a budget or short on time, give your existing pots more insulation by wrapping them with old blankets or adding mulch or straw to the soil.
3. Rework Your Watering Schedule
Ample watering is a simple way to fortify your plants against frost and temperature variations, as it is easier for cold air and frost to penetrate layers of dry soil. If possible, water your plants during the day when there is minimal wind to increase the absorption of the water. Providing your plants with sufficient water during the winter months will help promote optimal growth during the warmer months.
For more information on how to properly care for your garden throughout the seasons, read the below blog posts.