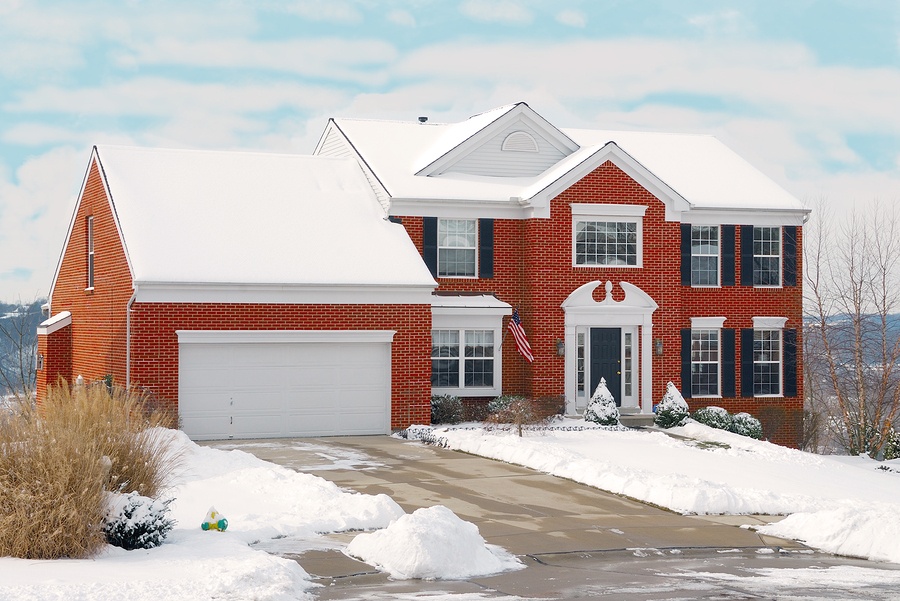 The change in seasons is right around the corner, which makes now the perfect time to start thinking about winterizing your home. Taking some time now to get your garage organized and prepared will give you peace of mind all winter long. These four tips will simplify the chore:
4 Tips to Get Your Garage Ready for Winter
1. Check the Weather Forecast
Before you get started, check the forecast to make sure it's not going to rain on the day you are going to be working on your garage. If the weather isn't cooperating, set the project aside for a different day.
2. Clear the Space
Start by moving cars and large equipment like lawnmowers out of the garage to give yourself more room. Spray down your lawn and gardening tools to remove dirt and leftover grass and let them dry in the sun. If there are piles of stuff cluttering the garage, pull those items out as well. Giving yourself an open area to work with helps you maximize the space available.
3. Clean the Big Stuff First
Give your garage a good sweeping and use a leaf blower to get rid of dirt and dust. A Shop-Vac works great for clearing cobwebs from the walls and around any tools and equipment you haven't moved. If you don't have a ton of time, there's no reason to clean out cupboards and other storage spaces inside the garage all at once. You can always do these tasks during the winter months or on a rainy day.
4. Get Creative with Storage
No matter how big your garage is, it always feels like there isn't enough space. Tackle this problem by getting creative. Place large, plastic storage bins on overhead racks and use pegboards to take full advantage of your wall space. Don't forget to leave enough room so that you can comfortably get in and out of your vehicles once you pull them back into the garage.
These simple tips will help you maximize your garage space and more efficiently get organized for the winter months. For more tips on how to keep your home organized, check out these blog posts: