Separated from the main living areas, many of us rarely venture into our garages for more than a few minutes a day. Maybe your garage is used only to house your vehicles, or exists as a dumping ground for holiday lights, tools, sports equipment, and other miscellaneous hardware. Whatever the case, because the garage is a low-traffic area, it frequently becomes a magnet for excess and clutter. So, how do you de-clutter and organize it for good?
Tips for De-Cluttering Your Garage Once and For All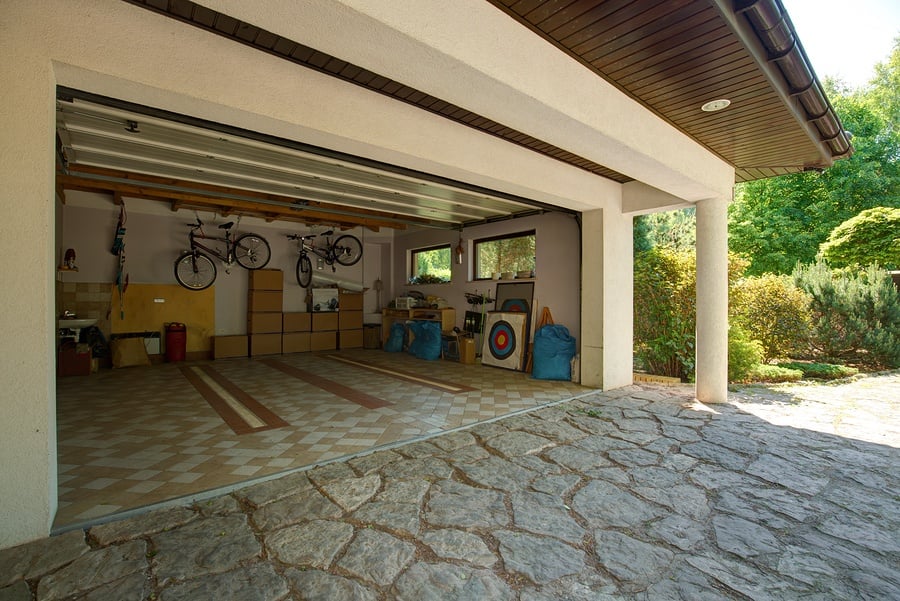 Install a slat wall. A slat wall is a type of building material comprised of horizontal grooves, or slats. You often see them in apparel and sporting goods stores that need to maximize space by having a wall on which different size items and shelves can easily fit. Slat walls are especially effective at maximizing space in small, one-car garages. Once installed, you can use hooks to hang everything from baskets to bikes.
Go upwards. If you have high ceilings, consider taking advantage of that vertical space with the installation of overhead shelving. Simply equip it with a ladder to enjoy ample storage room above the main floor of your garage. This is ideal if you have multiple vehicles you need to squeeze in every night, as your stuff will take up less room on the ground level, leaving space for your cars.
Commercial cabinetry. Staying organized and de-cluttered is about having a place for everything. One way to ensure everyone knows where things are supposed to go is by installing a system of cabinets, drawers and shelves along one of your garage walls. This type of heavy-duty cabinetry is great for storing heavy objects and can be easily labeled. Be sure to opt for cabinetry that stands a few inches above the garage floor as a safeguard against flooding.
Get More De-Cluttering Tips
By implementing these tips, you'll find keeping your garage clean and organized to be a breeze. If you want to find out more ways to organize the various areas of your home, here are some blogs to help: