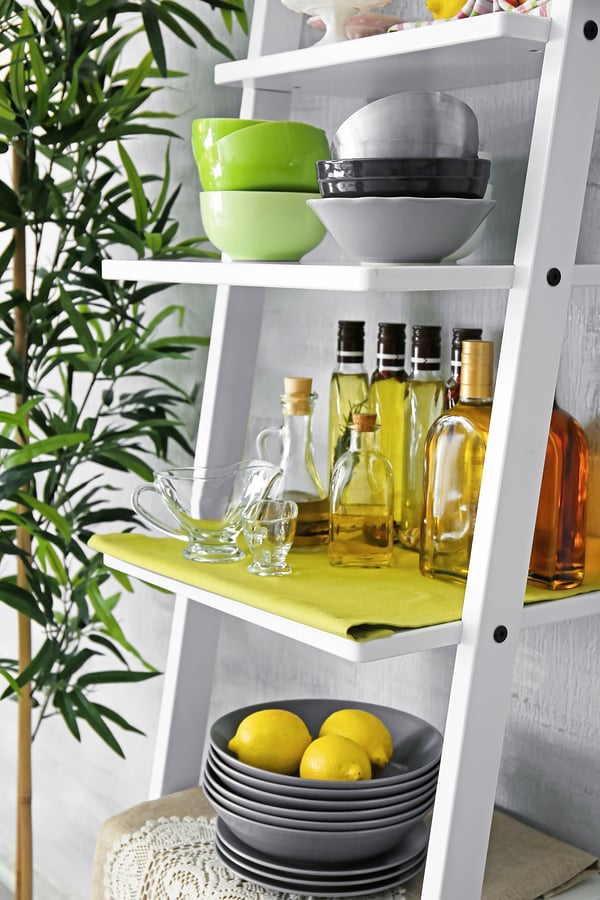 There are few things worse than living with a kitchen that doesn't have enough pantry storage space. By thinking outside the box, you may be able to solve your storage problem once and for all. Check out these five super-creative pantry alternatives:
Storage Hacks to Create More Pantry Space in Your Kitchen
Add a Stand-Alone Cabinet
Assess your kitchen space and determine whether there's room to bring in a stand-alone cabinet. There are many different sizes and styles to choose from. Not only will this give you a ton of extra storage without the need for any renovations, but it can also serve as a beautiful accent piece that adds to the overall aesthetic of your kitchen.
Convert Your Kitchen Closet
This option is all about priorities. If your kitchen has a utility closet, you may decide that this space is better used for pantry storage. Converting it is usually just a matter of adding some shelving and maybe a few strategically placed drawers. Although you'll need to move the mop, broom and other cleaning supplies, making this conversion will give you a ton of pantry storage space.
Add Shelves in the Hallway
Another innovative approach to pantry storage is to add open shelving in a hall or passageway. Since the items you'll store here will, essentially, be on display, you'll have to put some thought into your storage plan. However, when done right, this can add an interesting touch to your home's design while also solving your storage problem.
These are just a few of the many creative ways you can increase pantry storage in your home. For more kitchen design ideas that enhance both function and style, check out these articles:
Don't forget to brighten up your kitchen with the perfect amount of natural light. Window shades offer you the ability to adjust the sunlight in the room to achieve whatever atmosphere you're looking to create. Learn about Polar Shades's innovative, top-quality products by calling 702-260-6110 to schedule a free consultation or visiting our showroom today.