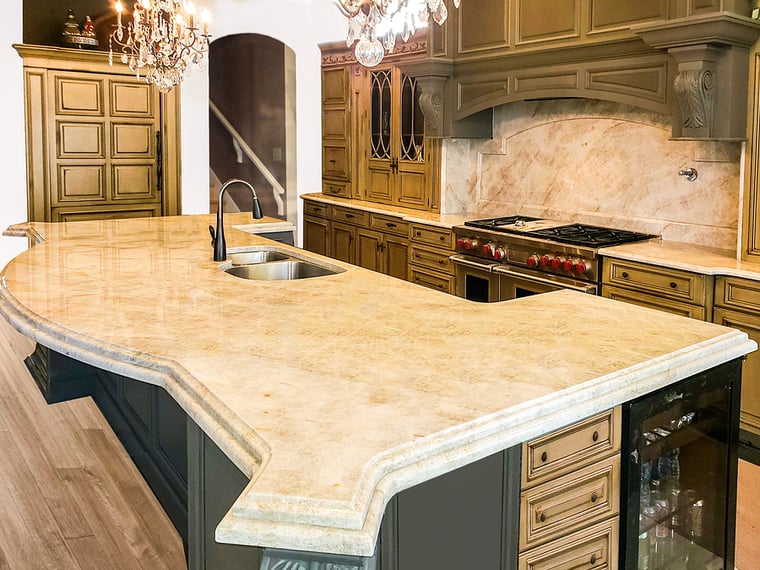 No matter the size of your kitchen, there are certain design elements and features that will instantly make you fall in love with the space. If you're thinking of remodeling this part of your home, consider these design details to make it stand out:
Charging Stations
Take a minute to count all of the wireless devices in your home. Cell phones, tablets, laptops, smart tech — all of these devices need to be charged. Install USB charging stations in your kitchen, either individually or as an additional port on your current outlets. This gives your family a convenient way to charge their electronics in a central location.
Smart Appliances
We're living in an age of constant connectivity and no machine is without its smart tech capabilities — including your kitchen appliances. Smart refrigerators, ovens, coffee makers, and other devices can connect to Wi-Fi and be remotely controlled. Imagine warming up your oven right before you get home or lowering the temperature on your refrigerator when you're out of town from your phone. Appliance connectivity opens up new possibilities in the kitchen.
Two-toned Cabinetry & Color-coordinated Outlets
Two-toned cabinetry has been a favorite design tip for many homeowners, but have you considered increasing your aesthetic by complementing these shades elsewhere in the kitchen? Color-coordinating your electrical outlets to match your cabinetry is a fantastic way to subtly tie the entire space together.
Ambient Lighting
The artificial lighting in your kitchen can make or break its design. Instead of relying solely on your overhead lighting, consider installing ambient or track lighting in the space. This allows you to set the mood if you're having a dinner party or simply want to enjoy a late-night snack in warm, soft lighting.
A Versatile Island
A kitchen island alone is already a great feature, but few homeowners really maximize its full potential. Pull-out cutting boards, sliding drawers for trash cans, electrical outlets, and more can be installed into this structure to give you greater versatility.
Window Shades
Natural light can also be a huge factor that influences your kitchen's aesthetic. Too much or too little light can alter the way the features of your kitchen appear. Interior window shades allow you to seamlessly adjust the natural light in any space. Motorized configurations enable automatic, one-touch or voice control, so you can easily operate the shades while cooking or doing other tasks. Call 702-260-6110 to schedule a free consultation today.