When you're making improvements in your kitchen, it's easy to focus on the appearance of various finishes but forget about their functionality. The ideal kitchen design caters to both form and function, making sure your kitchen finishes are sleek and modern but also low-maintenance and easy to keep clean. Check out the following low-maintenance kitchen finishes that don't sacrifice style:
Flooring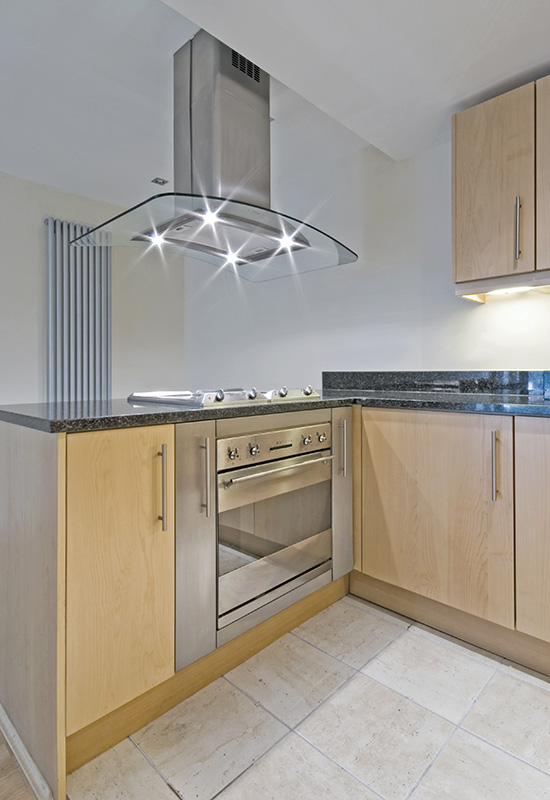 Ceramic and porcelain tile
- These types of tiles are resistant to moisture, particularly when compared to natural stone or wood. They also don't need to be sealed and don't require a highly specialized type of cleaner. You'll also find ceramic and porcelain to be very durable and resistant to scratches and stains.
Vinyl or linoleum
- These surfaces are resistant to tears, rips, scratches, and stains. They look much chicer and more modern than you may expect, and linoleum has the added advantage of being environmentally friendly.
Cabinets
Flat-panel doors
- If you choose a raised-panel door, they'll have nooks and crannies that trap dust and dirt. Instead, choose a slab door or one with Shaker-style fronts.
Glaze
- Stains or paints with a glaze with help fill in any cracks and corners and help to hide any dust or dirt that collects on your cabinet doors.
Medium-tone stains
- These are easier to touch up when compared to paints, and they'll show less mess than lighter and darker colors will.
Countertops
Quartz
- This material is very resistant to scratches, stains and heat. It doesn't need to be sealed, and you can clean it with most products, avoiding corrosive chemicals. Quartz also scores high in the appearance category, since it comes in many different colors and patterns.
Laminate
- If you haven't checked out the newest laminate countertops, you may be surprised to find that they come in beautiful finishes while remaining easy to clean and maintain.
Hardware
Brushed nickel
- Since it has a matte finish rather than a shiny one, it hides water spots better.
Oil-rubbed bronze
- This finish hides everyday wear while retaining its style.
To get more about kitchen improvement tips, read the following articles: