When preparing to begin your holiday baking, there are a few things every baker must have on-hand. These kitchen essentials will help ensure your kitchen runs smoothly: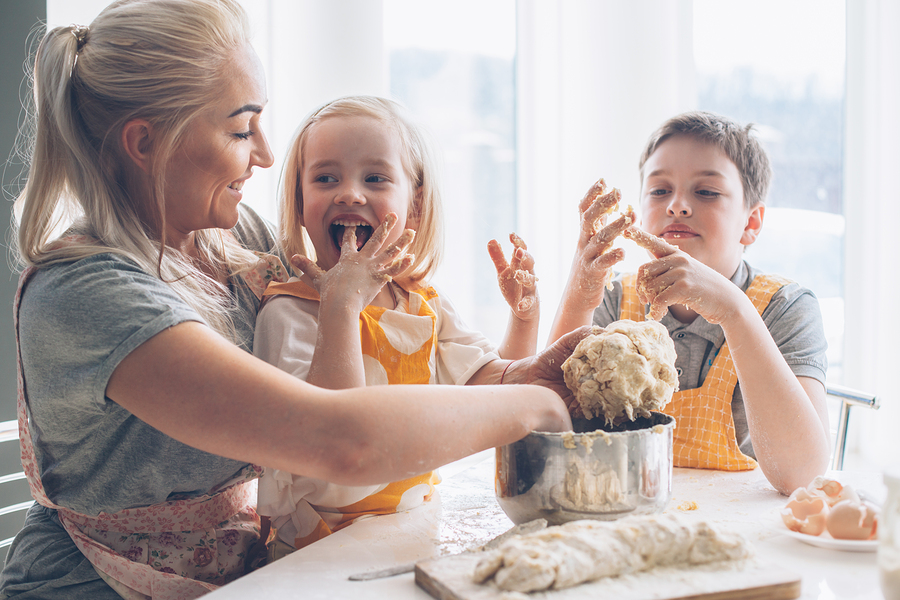 Mixers. You can stir batter, cream, butter, and chocolate by hand, but electric mixers save time and prevent arm, neck and back strains.
Measuring cups and spoons. A plastic set for dry ingredients and a glass set for wet is the best way to stay organized, so you can bake multiple things at once.
Whisks. To use them is to love them for how they literally whisk in air to create a fluffy texture you just cannot duplicate with a fork or spoon. It's best to keep a few different sizes on-hand to ensure you're always prepared.
Nesting mixing bowls. Glass or stainless steel bowls will sustain the force of mixer blades. Better than plastic ones will You may have to hunt for them, but bowls with no-skid bottoms are worth every extra cent.
Heavy-duty baking sheets. These are sometimes called "heavy gauge" baking sheets. The superior quality ensures that they won't buckle or warp and will distribute heat evenly.
Ceramic, glass or metal baking pans. An 8-by-8-inch square pan, an 8-inch-by-4-inch loaf pan, a 13-by-9-inch all-purpose pan, a 9-inch round cake pan, a 10-inch round pie pan, and muffin pans are essential.
Parchment paper. You can use this to line baking sheets, baking pans and even your counter when rolling out dough. They make cleanup a breeze, so buy extra and use it to separate layers of cookies in decorative tins, too.
Cooling racks. If you're baking more than a dozen cookies at a time, consider a three-tier collapsible cooling rack for added efficiency.
Spatulas. These are necessary for getting all the batter out of your mixing bowl. In addition to plastic spatulas in different sizes, be sure your kitchen workshop includes a metal cookie spatula for removing cookies from a tray.
Get more tips on how to prep your home for the holidays with these blog posts: