What's a holiday gathering without decorations? If you're looking for some creative touches that will wow your guests, we've got you covered. Here are a few unique ideas to make yours the most talked about party of the season:
Adding a Personal Touch to Your Holiday Décor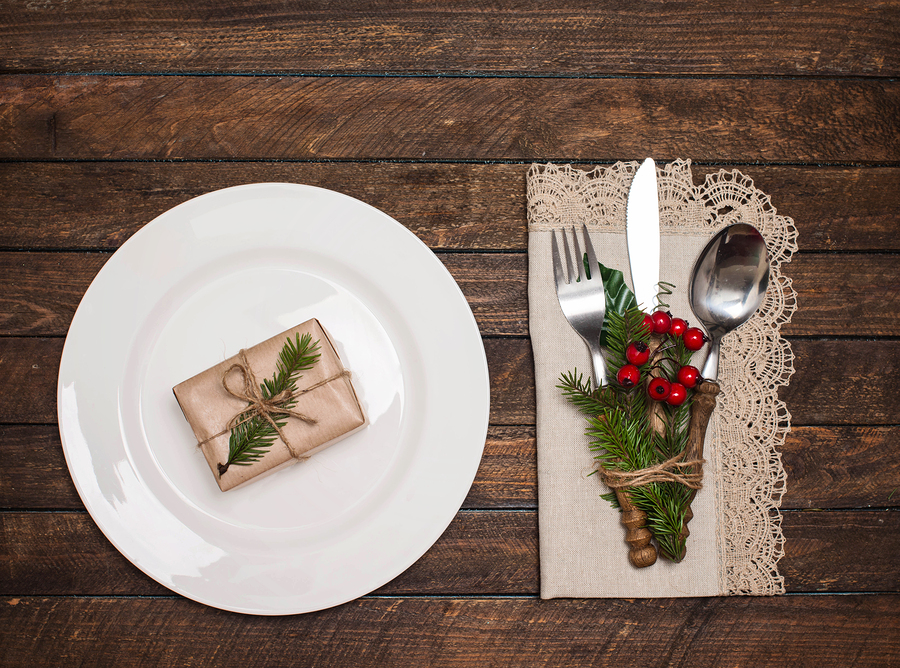 Bring height and visual interest to your buffet table. Bring aesthetic appeal to your buffet by purchasing some metal or plastic risers for plates and platters. And if you can't find what you're looking for, improvise a riser by stacking some small books and draping a colorful holiday napkin over them.
Create a stylish bar. Next to the food, your guests will gravitate to the bar. If your bar is in a separate room, set up a tabletop Christmas tree behind it to serve as a focal point. Alternatively, place a large, lit wreath or other decorative piece on the bar to set a festive tone.
Provide a festive surprise in the kitchen. String some clear baubles around your current light fixture, or purchase a large chalkboard and write your menu and a welcoming message, then prop it up against a wall. If you have any counter space left, set up a small fondue station – the perfect holiday surprise your guests will love.
Make it personal for your guests. Get your guests talking by hanging (and filling) stockings with their names on them or wrapping small keepsake presents and placing them in a holiday basket on the floor by the door. This is a great way to make the event even more memorable for everyone.
Don't be afraid to think outside the box. The more unique touches you add, the more fun it will be for your guests – and for you. For more tips on how to prep your home for the holidays, check out these articles: