A trend that's growing in popularity is designing kitchens in all-black. This creates a bold aesthetic, but it must be done tactfully. Here are a few strategic tips to help you get started:
Tips for Designing an All-black Kitchen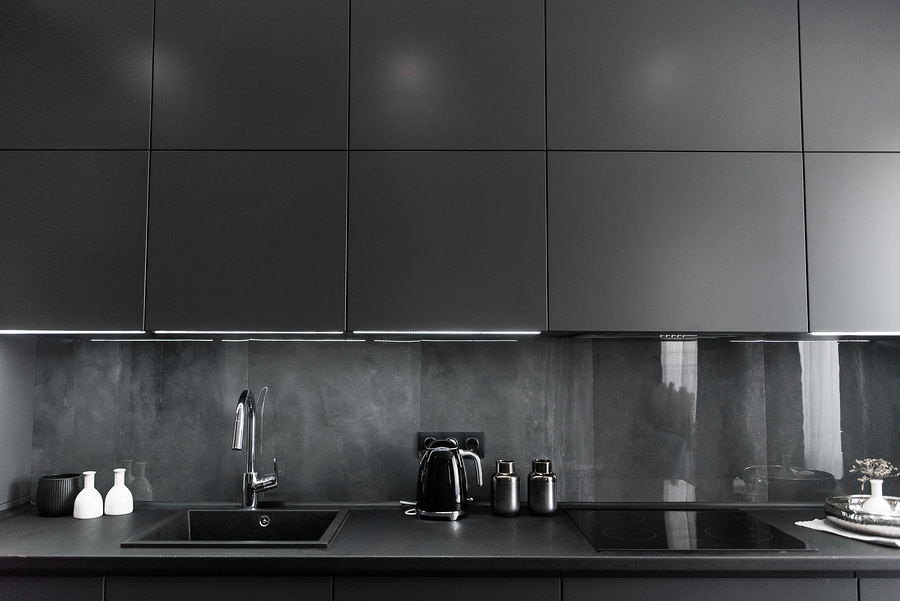 Choose Your Shades Carefully
You might be surprised to see just how many shades of black exist. You'll want to get plenty of color swatches and compare them to each other before you make your choice. Take into account the lighting in your kitchen and how the colors look next to any appliances or fixtures you plan to keep. Consult with a window shade company that can make suggestions on textured fabrics and different materials.
Add in Some Contrast
Although black will be the primary color used in your kitchen, adding touches of contrasting color will break up the design and add interest. For example, adding in a white backsplash can create an elegant and polished look. You can also add copper light fixtures or knobs for cabinets and drawers to achieve a modern look.
Don't Forget About Lighting
Lighting is one of the most important keys to pulling off a black kitchen. If it's not done right, the room will feel more like a cave than an inviting space. Take advantage of natural light and consider adding accent lights above shelving, sconces around the kitchen countertops or pendant lights over the kitchen island. Make sure all of the lights you install are on a dimmer, so you can adjust them as needed to set the proper mood.
One of the predicaments homeowners face when trying to create ample natural lighting is allowing the light in while preventing glare and also preserving privacy. The right window shades are a great solution because not only will they do the above, they also protect your privacy with light-filtering technology that allows light in even when the shades are closed. They come in a variety of openness factors to provide varying levels of sunlight.
Incorporate Natural Accents
Adding natural colors will warm up the space. Wood-paneled cupboards or a natural wood island are a beautiful way to incorporate this element into your design. Hardwood floors are another excellent choice.
Consider Using Marble
Rich marble countertops are a stunning addition to an all-black kitchen. Try using black marble as a backsplash or combine a rustic brick backsplash with a black marble countertop. The variation of colors in marble create a more interesting look and add dynamics to the design.
To get expert tips on more home design projects, give these blog posts a read: