Mold grows anywhere in the home, including on carpets, wooden structures, stone walls, drywall, leaking pipes, and above the ceiling tiles. Here are the most important tips to follow to prevent and remove mold from the house:
Prevent Moisture Buildup with Proper Ventilation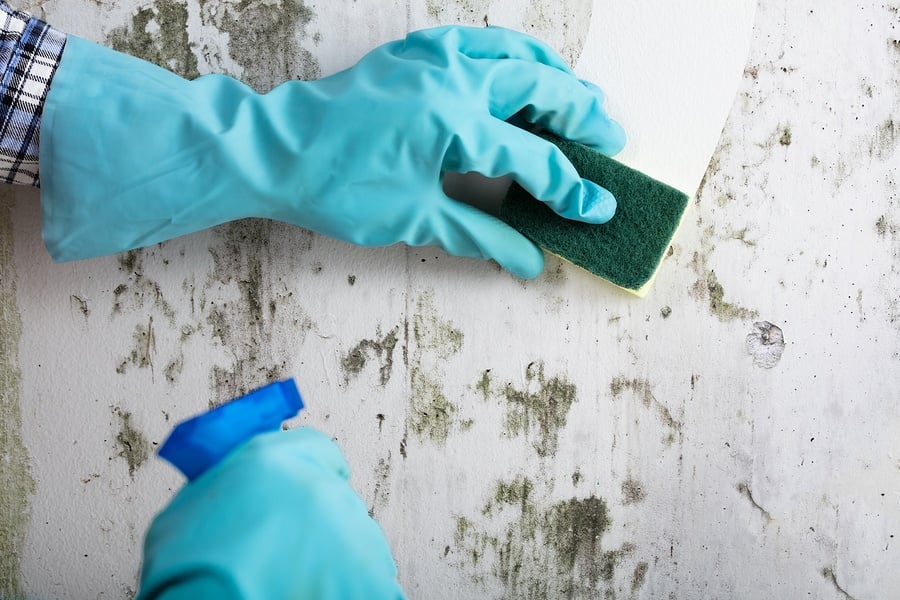 The three conditions which encourage the growth of mold are moisture, warmth and sometimes the absence of light. To prevent all these conditions from merging and creating mold, you need to make sure that your home is well ventilated and aerated at all times. Provide proper ventilation for areas of the house such as the kitchen, bathroom, laundry room, and other high-moisture areas in the home using and efficient HVAC system. You can also use dehumidifiers to ensure that any excess moisture inside the house is removed. Other techniques which work in moisture reduction include installing and opening windows to let in fresh air and discourage mold growth.
Deciding Whether to Keep or Throw Away
Mold likes hiding on upholstery and the underside of carpets and wall paper. These are surfaces and appliances which can be easily removed. Your role is to assess the pieces of wallpaper and carpeting, determine how much mold is on them and decide whether it can be cleaned and left as it is without the mold returning. If you feel that the mold cannot be removed completely, it will be best to replace the carpets entirely.
Eliminating Mold
Products such as bleach, borax, vinegar, ammonia, and hydrogen peroxide have been known to be effective in removing mold from the house. You just need to mix a small fraction of the substances with water and clean the affected area. A half teaspoonful of baking soda in a gallon of water also does a great job of cleaning up mold from the house.
Finally, note that when you are cleaning a house that has mold, you should wear gloves, goggles, an aspirator, and other protective clothing for your own safety. If you can, avoid mold killers that fall under the chemical category of biocides because they have been known to cause severe chemical reactions in people.
Check out our blog for more tips and tricks to keeping your home spotless. Here are some popular articles: