The rules of interior design are always changing, but key elements remain the same for various styles. To achieve a modern aesthetic in your home, here are a few standard tips to keep in mind before beginning your design project:
Keep It Clean and Simple
Current modern design is all about form and structure. Smooth, single-tone surfaces (like stone or concrete); large, open areas; expansive windows; and accent pieces that add dimension. Modern style is clean and minimalistic. You'll see clearly defined lines and edges, and not many curves with this look.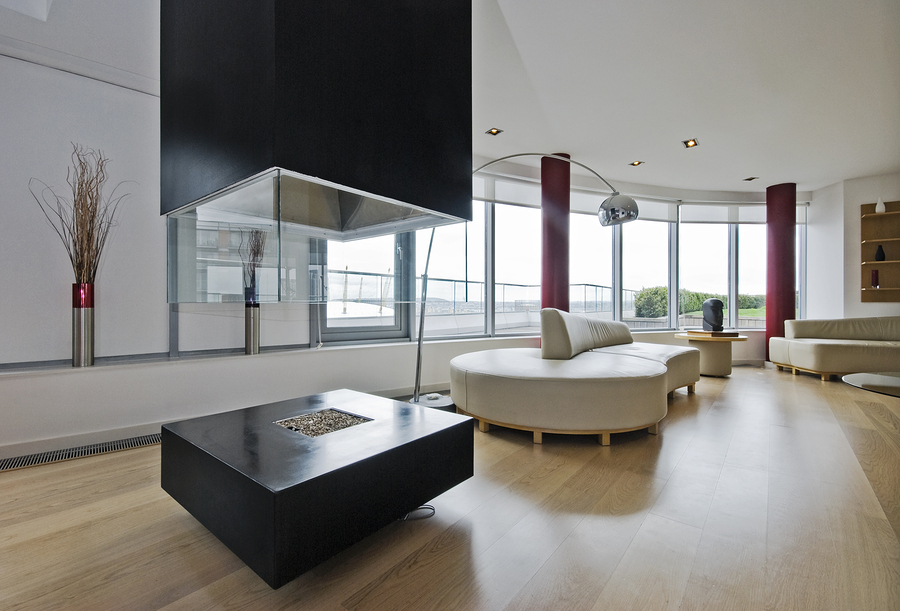 Color Is Everything
Color is always an important element to any kind of design. The same is true with modern interior design. Instead, most modern design relies on a muted color palette, featuring neutral colors (such as gray, beige and cream) or black and white, with the occasional brighter accent color. Using accents to draw the eye to the areas you most want to showcase is a great tactic that adds visual interest without making the design feel busy.
Lighting
How you light your home is just as important as the color. Clean, simple fixtures are desirable, as is the addition of non-ornate mirrors to increase lighting and make the room feel larger. Window shades allow you control the natural light to suit the mood, while also preserving your privacy. This is an attractive upgrade that complements a modern design well, with neutral-colored fabrics and straight edges to keep a crisp appearance.
You can also use window shades to add dimension to your interior design. There are a variety of patterns and textures available to provide just enough contrast to enhance the overall look. PolarTech fabrics bring you some of the best quality and are just a few of the many textured options available.
Stay True to You
When undergoing any design project, it's important to stay true to your style preferences. These guidelines will help you create the overall look, but don't forget to add your own personal touches. Infusing your own sense of style into a space will make it stand out and feel homier.
To learn more about window shades, the various options available and how they can even save you money, contact Polar Shades at 702-260-6110 today! For more great interior design tips, check out these blog posts: