Are you looking for a fun and functional way to improve the visual appeal of a room? Try a fresh coat of paint! Experimenting with different shades, colors combinations and design elements can instantly transform any room in your home. As you begin to visualize your ideal space, consider using one of these expert design tips:
Tips for Adding Eye-catching Color to Your Home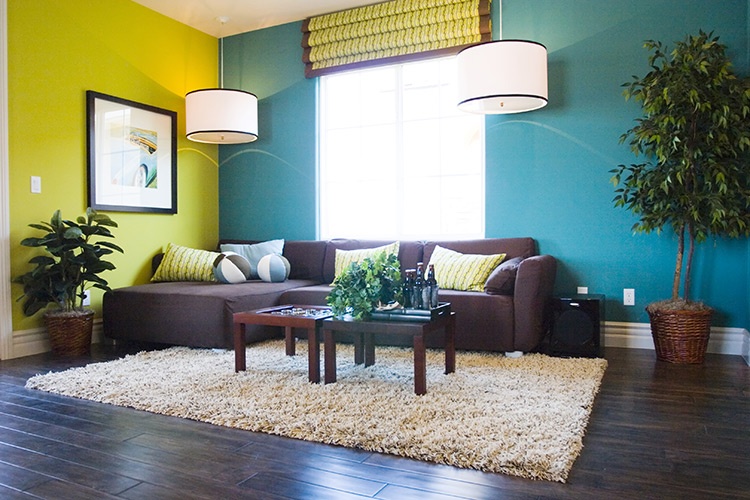 Use More Than One Color
Who says the entire room must be a single color? Using multiple colors is an excellent way to create an immediate visual impact. Find the focal point of your room (for instance, in the entertainment room it would be the wall that houses the television) and pick a bold color to create an accent wall.
Paint the Ceiling Too
Why not maximize your design capabilities with a painted ceiling? Select a color that complements the color of the room's flooring, or instead of creating an accent wall, use that color on the ceiling. A colored ceiling can enrich the mood of the room.
Work with Existing Décor
You don't have to match the décor to the walls — in fact, you can do the opposite. If there are specific pieces that you love, allow their design to help determine the color palette of the room. A piece of furniture or artwork can be highlighted by adding touches of that color to your walls.
Get More Expert Interior Design Tips
Choosing new wall paint isn't the only way you can enhance your room's visual appeal. Read these blog posts for more helpful tips on how to transform the rooms in your home: