A well-staged home is key to selling it quickly and for top dollar. The goal is to make buyers fall in love with your home and enable them to easily picture themselves living there. From little touches to minor alterations and simple cleaning, these tips for styling and upgrading your home will help you showcase its best assets, impress buyers and see quick results:
7 Tips for Superbly Staging Your Home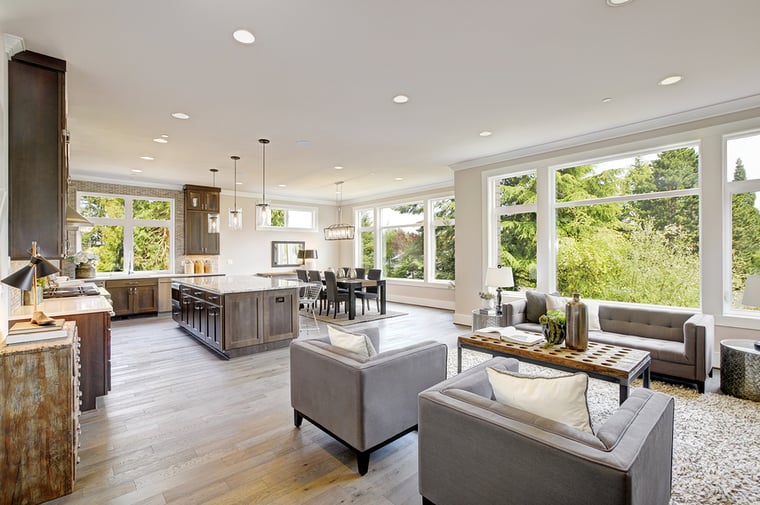 Create a Welcoming Exterior Aesthetic
The first view perspective buyers get of your home is from the outside and it will likely determine whether or not they want to see the interior. Be sure the lawn, bushes, trees, and other plants are neatly pruned, and eliminate any weeds. Power wash the porch, sidewalks, walkways, and driveway.

To brighten the windows, wash them well inside and out. Replace old, worn-out welcome mats. If you have a pool, make sure the water is cleaned and clear. And, if you have an outdoor living area, be sure to stage it with attractive furniture and inviting color-pattern combinations.

Let the Light Shine In
On open house day, allow natural light to shine in by pulling back the curtains and rolling up interior shades or blinds. If you have heavy curtains, you may want to consider removing them and using something that gives a more open, breezy look and feel. If you don't have window shades, they are a great option to consider. With numerous color, fabric, texture, and pattern options, they give your home an added element of luxury while keeping out harmful UV rays that can damage your furniture and décor.

Open Up the Space
Another designer trick for making a room appear larger is with strategically adding mirrors. They reflect natural and ambient light. For example, in the dining and/or living rooms, use a large framed mirror to capture more light.

Showcase the Flooring
One of the biggest selling points for home buyers today is natural wood flooring. If your home has hardwood floors that are in great condition, remove any accent rugs before open house day. If your floors need sprucing up, take the time to give them a facelift before your open house.

Set the Table
This is a popular staging trick that the professionals use all the time. Not only does setting the dining table light up the room, it gives it a homey feel. Keep the colors neutral with an interesting pattern or design, and be sure to add some fresh flowers to the table.

Go for Classic in the Bathrooms
Light, neutral colors like white, beige and pale gray give a classic look that allows potential buyers to envision how they would decorate the space. Towels, bathmats and shower curtains in these classic shades, along with nice soaps, a votive candle, and a single flower, can make even the smallest bathroom feel like a spa.

Rearrange the Furniture
Keep the essential furniture – remove any pieces that are old or don't fit the setting – and arrange them in symmetrical patterns. Pull the furniture away from the wall and pair like pieces together. For example, you could create an inviting conversation area by placing two chairs or loveseats near each other with a table and lamp between them. With strategic furniture placement, your home will look gorgeous and sell much faster.
For more tips and ideas for home décor and interior design, read these articles: